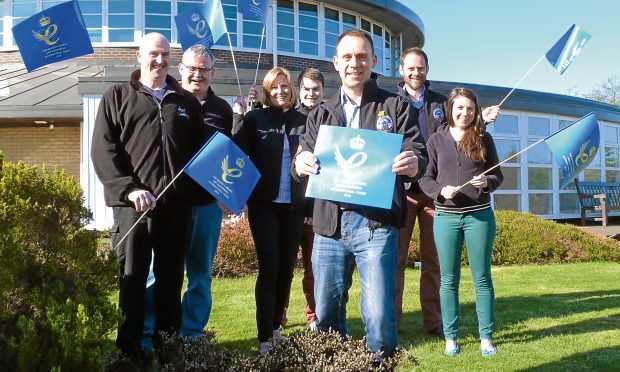 A Perth-based extended reach drilling company has moved to an employee ownership model as it looks to drive growth and take advantage of an improving oil and gas market.
Merlin ERD's staff all now have a stake in the business after founder and managing director Iain Hutchison decided to relinquish his controlling interest in the business.
Mr Hutchison said giving staff a financial stake in the company was the right thing for its future development.
He said Merlin had suffered significantly during the oil downturn – in 2015 turnover fell to just 40% of the previous year's total – and the firm had only just stayed in the black last year as activity within the sector remained depressed.
However, the firm held on to its technical team during the downturn and Mr Hutchison said he believed the market "was back" – the oil price recently moved above $60 dollars per barrel for the first time since 2015 – and opportunities for growth were now increasing.
Merlin has recently picked up a new onshore drilling contract with oil major Shell in Albania.
He said he hoped the transition to employee ownership would ensure that all of the staff were fully engaged in Merlin's future success.
"Employee ownership sets us apart from everybody else and I think it will encourage growth," Mr Hutchison said.
"The embryonic stage of the business was 21 years ago with my old consultancy, and Merlin has now been 10 years in Perth.
"One of the things that can hold back a privately-held business is succession and the handing over of control.
"I went to an Entrepreneurial Exchange dinner where the great and good were speaking and none of them were holding 100% of their business.
"Where we are now it is not about me. It is about the business and its future.
"What better way to secure that future than to make the staff beneficial owners?"
The company has been supported therough the transition process by Co-operative Development Scotland.
"Having worked tirelessly to build Merlin ERD into the successful business it is today, Iain wanted to ensure he had a succession plan in place that would safeguard the company's future when he decides to take a step back," CDS director Sarah Deas said.
"By becoming employee-owned, the company is keeping highly-specialised jobs and skills in Scotland, whilst all members of the workforce will benefit from a stake in the business and the rewards of strong company performance."
Recommended for you

EXC: New Aberdeen firm Elemental Energies buys-out Vysus wells business