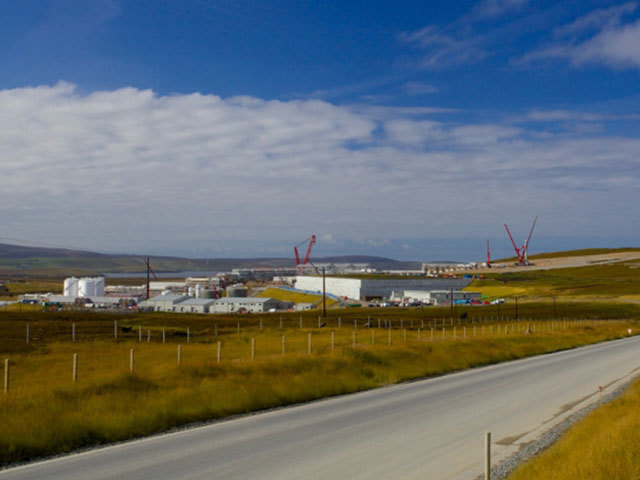 The proposed strike action due to take place at Shetland Gas Plant later this month has been put on hold after a revised pay offer was received.
Unite the Union, representing 82 members working for Norwegian oil services company Aker Solutions at the plant, served notice of the industrial action on 3 November.
This fresh postponement is the latest step in a long-running dispute over wages and holiday payments.
Back in February Unite asked for a 4% wage increase and scrutinised its members' employment contracts.
The union claims Aker is not paying its employees for holiday periods, and is therefore "unlawfully deducting earnings".
A spokesperson for Aker Solutions said: "Aker Solutions today received notification from Unite the Union that industrial action planned at Shetland Gas Plant on November 27 and 29 has been postponed. The union will now consult with its members on a revised pay offer resulting from negotiations this week."
Unite has been contacted for comment.
Recommended for you

300 workers vote for strikes across dozens of North Sea platforms