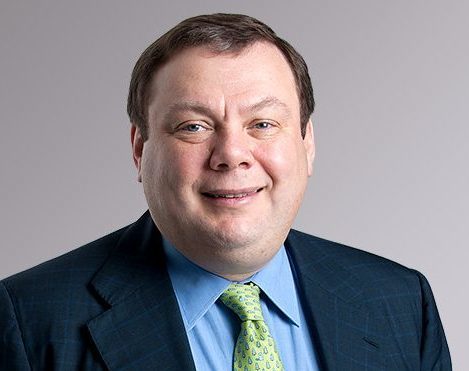 Petrochemicals firm BASF and financial holding company LetterOne are in talks over a potential merger of their oil and gas businesses.
BASF's oil and gas interests lie with Wintershall, while LetterOne is the owner of Dea.
Russian billionaire Mikhail Fridman is LetterOne's co-founder and principle shareholder.
BASF said in a statement: "We are in discussions regarding a potential merger of BASF Group's oil and gas activities with Letter One's oil and gas activities bundled in the DEA Group.
"BASF would hold the majority of the shares in the joint enterprise. An initial public offering of the joint enterprise would be an option in the medium term. The outcome of the discussions is open and there is no assurance that any transaction will be consummated.
"BASF's oil and gas activities are bundled in the Wintershall Group."
Mr Fridman confirmed his status as one of Russia's richest men after he sold a stake in oil firm TNK-BP to state-backed Rosneft in 2013. It is thought he and his business partners made more than £8.4billion on the deal. They used the proceeds to found Luxembourg-based  LetterOne, which had £6billion to spend on oil and gas assets.
In 2014, they acquired Dea, the oil and gas production arm of German utility RWE. But the then energy secretary, Ed Davey, insisted UK assets covered by the deal must be sold due to concerns that production could be halted if the West chose to target Mr Fridman with sanctions.
North Sea newcomer Ineos then snapped up RWE's former UK North Sea business.
Wintershall held six licenses in the UK North Sea as of March, and a 49.5% stake in the Wingate gas production platform.
Recommended for you
X

Oil rises as Russia and OPEC reach reported outline deal on cuts