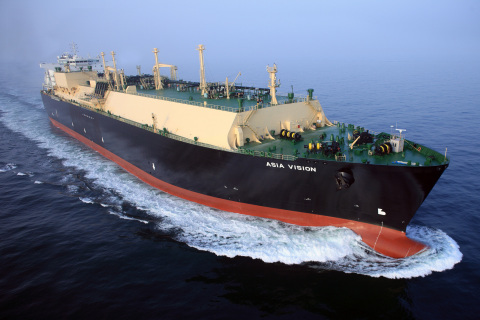 Chevron Corp. may accelerate dividend growth over the next two years thanks to megaprojects that are already in the budget, according to one of the top-rated analysts following the oil explorer.
With earnings from massive Australian liquefied natural gas investments poised to swell cash flow, Chevron probably will have the bandwidth to lift payouts for 2018 and 2019 by more than a five-year annual growth rate of about 5 percent, Cowen & Co.'s Sam Margolin wrote in a note to clients.
Fresh off a breakfast meeting with Chevron executives that included CEO-In-Waiting Mike Wirth and longtime CFO Pat Yarrington, Margolin noted that Chevron's existing capital budget guidance is sufficient to fund the company's portfolio of crude and gas projects. In addition to the Australian LNG developments, Chevron is in store for a flood of new output and cash flow from the $37 billion expansion of its Tengiz field in Kazakhstan.
"Management did note that the business requires investments in new resources periodically," Margolin wrote. "But there is no current pressure to allocate capital within or above the current guidance budget to support steady production or higher levels of growth before Tengiz comes on."
Wells Fargo Securities LLC analyst Roger Read picked up a similar message from the breakfast. Management "made clear they have heard loud and clear from investors that increasing cash returns to shareholders are a necessary component to keep them confident in Chevron and its prospects," Read wrote in a note today.
Chevron, the world's third-biggest oil explorer by market value, spends the equivalent of almost $1 million an hour on dividends. Margolin has the equivalent of a "buy" rating on Chevron and is rated the third-best among peers over the past year, according to data compiled by Bloomberg.
Attached Media
Recommended for you
X

Turbine firm Alba powers its way to Canadian market