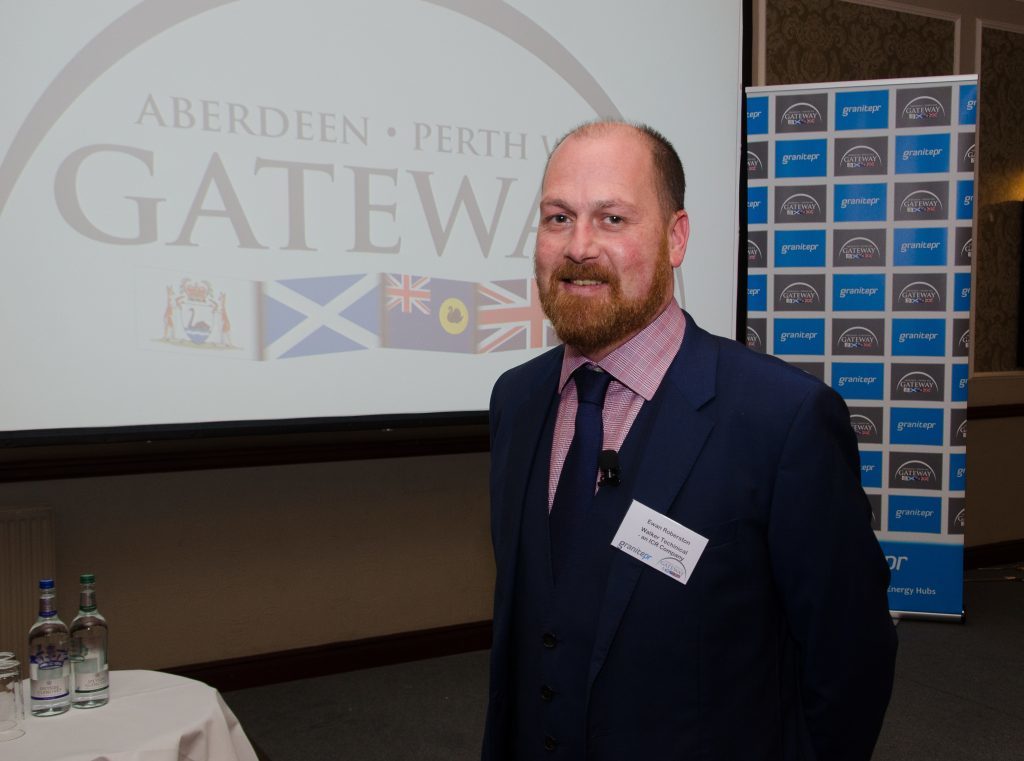 Between 2011 and 2014, ICR Integrity brought together five asset integrity businesses to provide its clients with a more cohesive approach to managing integrity, corrosion and repair.
Just this month, the company further amalgamated its half dozen Aberdeen and shire bases into one hyper-functioning custom headquarters within Aberdeen Energy Park.
Not content with that, ICR has now extended its joint venture, IC Integrity, with Australian firm IAS to include additional services.
IC Integrity has been providing a range of Technowrap™ engineered composite repair systems to meet the demand of clients in the Australian region since 2012. To meet a growing demand to support construction, maintenance and modification of new and existing pipework has now led to expanding IC Integrity's range of services to include ICR's patented technology Quickflange.
Energy Voice spoke to Ewan Robertson, ICR's managing director of the engineered composite repair business unit in Aberdeen, to discover what the joint venture growth means for the north-east firm and where it sees its future.
"The good thing about Perth, Australia is that there are good inter-relationships between ex-Aberdeen guys there." says Robertson. "A lot of the people know us and know our joint venture partner in Australia. One of the reasons opportunity was of interest to ICR was the local knowledge and our strong relationships. Over the years, we've managed to help each other.
"The joint venture has been very successful. Over the last five years its expanded year-on-year and this year we added one of our other business units into the venture as well. Once we get that bedded in then we will extend it further."
The deal between ICR and IAS isn't merely about relationships, there's money to be made and contracts to be won.
ICR have been astute in looking into forging a relationship with a successful firm which is embedded in oil and gas while looking to the future with newer resources such as liquified natural gas (LNG).
Asked about the benefits of such a close relationship with a specialised asset preservation, repair and decommissioning solutions provider based in Australia, Robertson said: "Well, where do you start? Western Australian holds a massive oil and gas market for us.
"We're primarily oil and gas but we are involved in other sectors as well – there's mining of course and there's the growing liquefied natural gas market. The cultural fit between the two countries is quite easy and there's all the onshore work such as LNG plants and petrochemicals.
"The Australian oil and gas market is also getting into a phase where it's less greenfield and more brownfield, which is where we fit, because we're specialists in repair, integrity and maintenance. I think – in a nutshell – we're perfectly placed to take advantage of the way the Australian market is going at the moment."
The LNG market is becoming a real boom sector for anyone who has access to such a resource. ICR were quick to appreciate the opportunity and where it can go from looking at the gains being made in the American and Russian marketplaces.
Robertson said: "In Western Australia it's huge. In 2017, they had the largest capacity for LNG production. I can see LNG potentially overtaking the oil and gas side of things."
The decision to integrate all ICR's Aberdeen and Aberdeenshire facilities into one functional base is no easy task, yet Robertson sees this as simply part of the journey that ICR are on to become more efficient and therefore more productive.
He said: "We now have the ability to share resources, so we're not duplicating effort, which makes us much more efficient. We've streamlined operations and because of the way we're operating now, we have access to more resources and are collaborating across all individual business units offering an integrated approach to maintenance and integrity services. Also, the cost savings of moving five bases down to one makes business sense.
"Not only that, the cross skilling across the business units from every perspective from sales to operational requirements offers many efficiencies. The warehousing facilities now, compared to before, have seen a massive improvement. The whole process has transformed our operations significantly.
As ICR look toward building upon their union with IAS to open up markets and a client base down under, there's also the future of the north-east oil and gas sector to think about. Robertson is cautious but optimistic about the future of the offshore oil and gas sector and is happy to see contracts returning.
He said: "I think the oil price downturn for the past few years has given everyone time to come to terms with it and put in place the requirements to maintain profitability. I can see its stabilising and for us in particular, we are now seeing regular work coming back through.
"It's less of a 'need's be' basis and we're seeing proactive maintenance and regular contracts come through again. Integrated contracts between our five business units is a big driver for us and we are able to offer our customers a more holistic approach to maintaining their assets.
Yet, there's also strong enthusiasm concerning the recently announced UK Government nuclear feasibility programme – obviously part of ICR Integrity's plans for the future and soon to be part of their growing portfolio.
Robertson said: "We're excited to get more involved in that. The nuclear sector is something that's definitely on our radar."