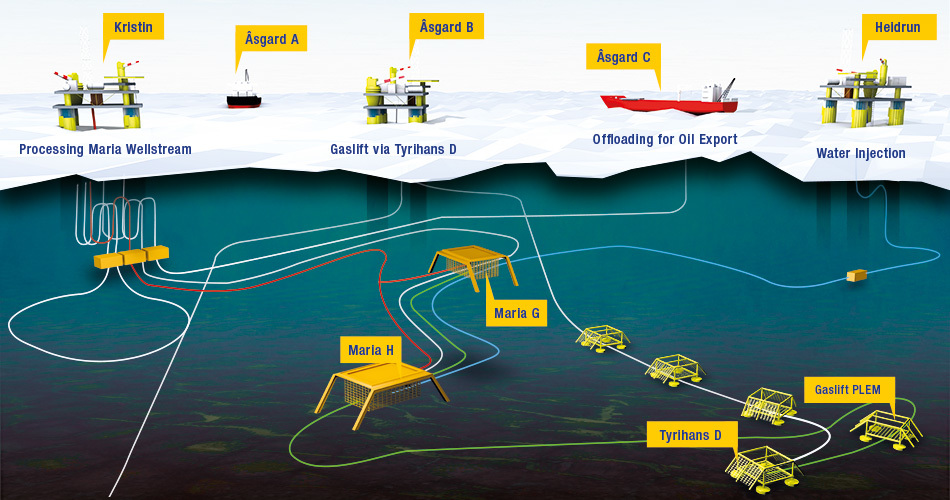 Wintershall today confirmed successful start-up of its Maria field, one year ahead of schedule.
"Ahead of schedule and below budget: Maria is a major achievement for Wintershall, our partners and our suppliers. In challenging times, we have kept a clear focus on smart engineering and sharp project management. The fact that we have achieved this so quickly without incidents is a real credit to the whole team that worked so hard tomake this happen," said Martin Bachmann, Wintershall executive board member for Exploration and Production in Europe and Middle East.
"The experience gained in the Maria project will serve as a blueprint,for our Nova development, previously known as Skarfjell, and worldwide."
The subsea Maria field in the Haltenbanken area of the Norwegian Sea is connected via subsea tiebacks to the Statoil-operated Kristin, Heidrun and Åsgard B production platforms, making it one of the most complex underwater projects in the world. By tying into local infrastructure and with a planned 25-year life span, Maria could also help prolong the production horizon of surrounding fields.
"It is a complex plan, but we focused on simple execution. By using tried and tested components, and working closely with excellent suppliers, we have delivered a field that will continue to return value to us, our partners, and the whole of Norway, for many years to come," said Jens Balmer, head of Maria Project.
The Maria well-stream will go to the Kristin platform for processing while supply of water for injection into the reservoir will come from the Heidrun platform and lift gas will be provided from Åsgard B via the Tyrihans subsea template.
Processed oil will be shipped to the Åsgard field for storage and offloading to shuttle tankers. Gas will be exported via the Åsgard Transport System to Kårstø.
Maria is the first own-operated field in Norway, which Wintershall took through from exploration, through development and to production. Wintershall and its partners, Petoro and Spirit Energy, submitted the Plan for Development and Operation (PDO) to the Norwegian Ministry of Petroleum and Energy in 2015.
At an expected final investment cost of around 12 billion NOK, the project will stay more than 3 billion NOK below the original budget.
The Maria field is located approximately 20 kilometers east of the Kristin field and about 45 kilometers south of the Heidrun field. Wintershall Norge is the operator of the license with a 50% share. Petoro has a 30% share and Spirit Energy owns the remaining 20%. Recoverable reserves of the field are estimated around 180 million barrels of oil equivalent (boe), of which the majority is oil.
Following a solid growth course on the Norwegian Continental Shelf, Wintershall Norge has increased its daily production from 3,000 boepd (barrel of oil equivalent per day) in 2009 to around 100,000 boepd today.
Recommended for you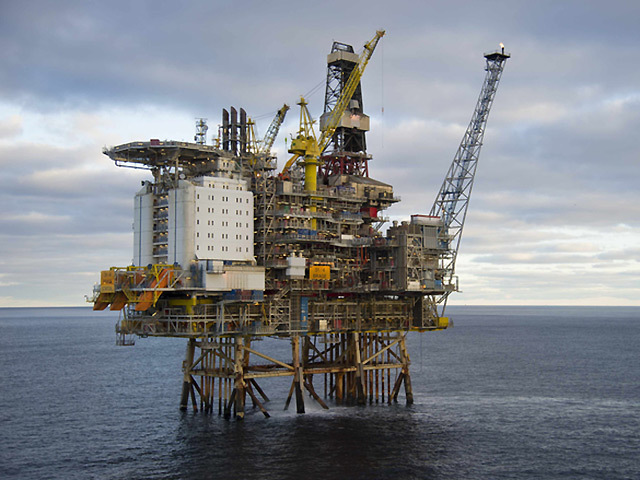 OKEA buys in as Wintershall exits Brage field