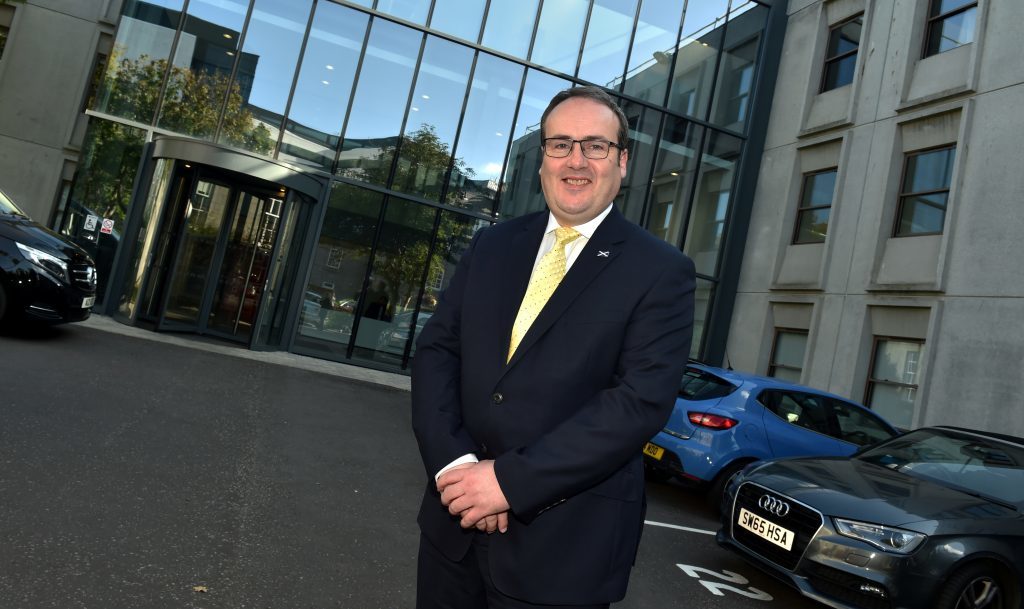 The Scottish Government has committed £80million worth of investment for delivering low carbon goals as part of its newly-published energy strategy.
The government said it would create a £20million energy investment fund and a £60million low carbon innovation fund as it looks to champion Scotland's "renewable energy potential".
It also said it would "continue to support investment and innovation across the oil and gas sector, including exploration, innovation, subsea engineering, decommissioning and carbon capture and storage".
Earlier this year the Scottish Government launched a £5million challenge fund to help pay for infrastructure upgrades which will help Scottish ports bring in more decommissioning work.
Other priorities include protecting consumers from excessive costs, creating new jobs in renewables, improving energy efficiency across infrastructure and industry, supporting local energy systems, and securing sufficient energy supply.
Scotland's first energy strategy also sets new targets for 2030. By then, the government wants half of the energy used for heat, transport and electricity consumption to come from renewable sources.
Scottish Energy Minister Paul Wheelhouse said: "Scotland has world class skills, expertise and knowledge, from the North Sea oil and gas industry to our academic institutions and smaller start-ups to our cutting edge low carbon technology.
"This strategy recognises and builds on our achievements to date and on Scotland's capacity for innovation. It places consumers, and their interests, more firmly than ever at the heart of everything that we do.
"We are leading the way in promoting community and locally owned renewable energy – well ahead of the rest of the UK – as figures announced today demonstrate.
"This strategy will guide decisions of the Scottish Government over the coming decades. We want to make sure, within the scope of our devolved powers, good stewardship of Scotland's energy sector – something we have called the UK Government to step up to for years."
Claire Mack, chief executive of Scottish Renewables, said: "The huge ambition of the new target is to be commended. The Strategy creates a framework for us as an industry, Scotland's policymakers and the public to think in different ways about energy supply and demand.
"It should also provide much-needed impetus to tackle issues like the decarbonisation of our heat supply, levels of fuel poverty and the challenges presented by the roll-out of electric vehicles."
Gina Hanrahan, acting head of policy at WWF Scotland, said: "It's great to see the Scottish Government cement its ambitions to deliver half of our energy from renewable sources by 2030. In uncertain times for investment, it is a strong statement that Scotland is open for low-carbon business and plans to build on its fantastic progress on renewable electricity in the heat and transport sectors.
"A transformation in how we heat our homes and offices, how we travel to work and school, and how we power our industries will generate many social and economic benefits. Independent research for WWF Scotland shows that this is necessary to deliver climate change targets and can be delivered with existing technologies.
"To ensure a truly effective, joined-up strategy, more effort needs to be put into developing policy to reduce our demand for energy in the first place.
"The Scottish Government needs to enable people to get out of their cars, insulate their homes and improve the energy efficiency of their businesses.
"With growing demand for the Climate Change Bill to increase our ambition in line with the Paris Agreement, a clearer vision and bold, substantive policies will be needed more than ever.
"The final Climate Change Plan, due in February, should be the real test of whether this strategy is given teeth."
Recommended for you

Watch: Minke whale spotted visiting Scottish offshore wind turbine