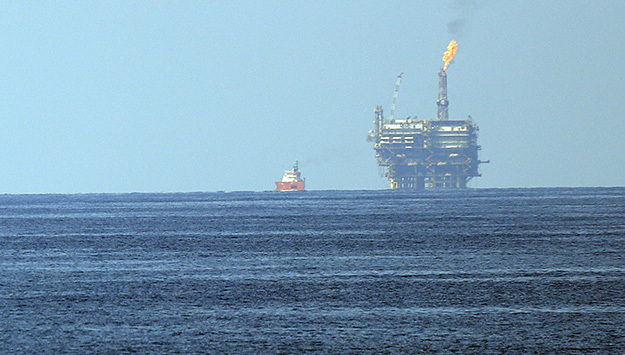 BP was today celebrating after bringing its seventh major start-up on line this year.
Egypt's super-giant Zohr gas field successfully started production this month.
the earlier start-ups of the Khazzan project in Oman, Persephone in Australia, Juniper and the Onshore Compression project in Trinidad, Quad 204 in the UK, and the first phase of the West Nile Delta project, also in Egypt.
BP boss Bob Dudley hailed the major milestone, insisting the operator was on track for its production growth targets.
The chief executive, said: "We are proud to have worked with Eni, Rosneft and the Egyptian government to deliver a project that is strategically important for Egypt and will help meet the country's growing energy demand.
"This is also an important strategic milestone for BP, marking the completion of one of the biggest development programmes we have ever delivered in a single year. Seven new upstream projects around the world have been brought safely into production in 2017, on average under budget and on schedule. We're well on the way towards our goal of delivering 800,000 barrels a day production from our new projects by 2020."
The field, operated by Eni, was discoveredAugust 2015 and is estimated to have a total potential of up to 30 trillion cubic feet of gas in place.
Hesham Mekawi, regional president, BP North Africa, added: "The development of Zohr in a record time has brought a new critical source of energy to the Egyptian market. BP's two other current major projects in Egypt – Atoll and the second phase of the West Nile Delta project – will bring further new gas resources into production. Together these projects will play an important role in supporting and reshaping Egypt's energy sector."
Recommended for you

Gallery: Giant oil rig departs Aberdeen after three months