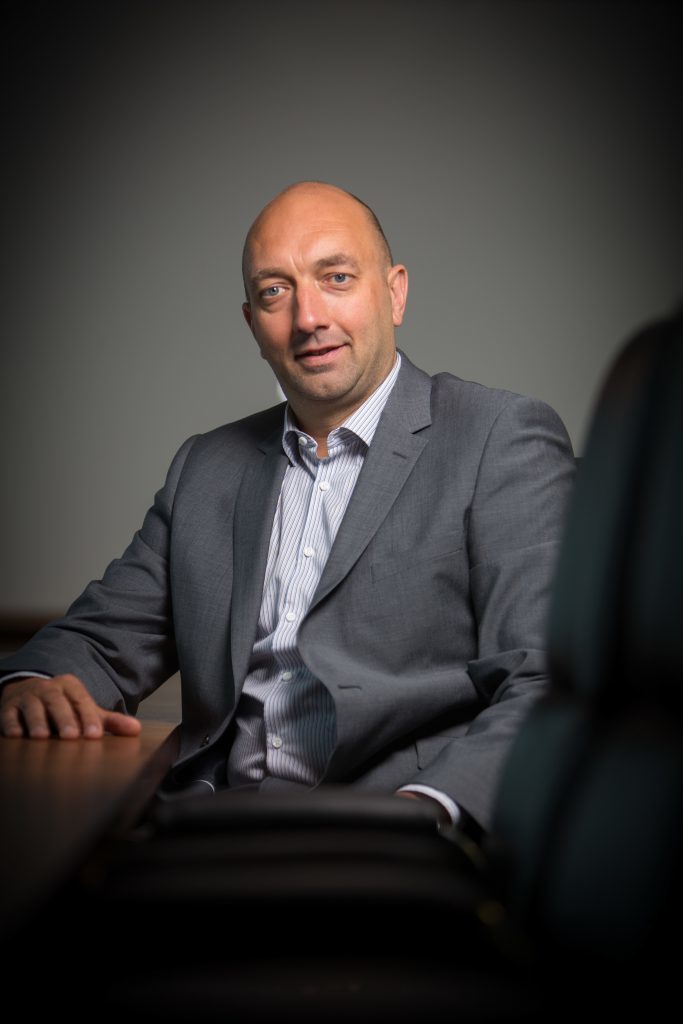 The subsea sector is still clawing its way up from the bottom of the market curve, according industry veteran Neil Saunders
However, the chief executive of oilfield equipment at Baker Hughes a GE company (BHGE), said the second half of 2018 is expected to show promise.
"We see a mix of activity. If you look at the subsea drilling business, we feel like we're still at the bottom," he said.
"We do have line of sight to the prospect of a few rigs becoming active into 2018. We are being asked to quote for parts and for some upgrades.
"Our service agreements that we have with Transocean and Diamond are operating pretty well, so we would say that there is some evidence and leading indication – and there's some fingers crossed here – but we would expect to see some activity in the second half of '18.
"It's consistent with our market view, which is that we still believe in deepwater and we still believe that there are projects that need to come on stream on '20 and '21. And if you work your way right to left, you realise that you do have to be thinking about exploration in the back end of '18. And you are going to have to be thinking about development drilling in '19 and '20 if that hypothesis is correct.
"We're keeping the business whole and making sure it can respond when an upturn happens. What that upturn looks like, it's difficult to know. Some of the rigs that are stacked may need more extensive work, some of them may just require an upgrade. From an extent that we see a new build frenzy approaching, I wouldn't say we would be that bullish. But we are pretty confident that we will see activity in second half of 2018."
Mr Saunders, who has previously headed GE's subsea business ahead of its merger, added: "There is some interesting work being done off of the north-west Africa coast. There's still work being done in the deep Nile basin as well as the activity anticipating in the UK sector, where we think they may be some relief."
But it all starts with exploration.
A total of 22 UKCS exploration wells were drilled in 2017 – a flat comparison to the previous year.
"To really feel good about recovery we would like to see more exploration drilling taking place, Mr Sauders said.
"If we're supplying at that end of the value chain that makes us feel a lot better."
Despite the challenges, Mr Sauders has noticed a shift in behaviour for the better.
"The one positive that you can take from this difficult cycle is I think clients are not talking about cost-out and vendor-led solutions as part of a fashionable thing to discuss in a minor trough," he said.
"I think we have stayed low for long enough that they now mean it. We are having some good conversations with clients about the full stream capability that BHGE can bring from the reservoir to the host.
"We can no longer customise. We're carrying too much of an overhead to be able to do that.
"We're thinking of total cost – not just the capital purchase cost. What it would cost to purchase from us and just as much what it would cost to install, gaining a greater understanding of total field costs.
"The conversations aren't not just fashionable anymore. They are meaningful.
"Full-stream is super attractive to the smaller independents, who are probably less sophisticated from an execution standpoint."
But more than anything, Mr Saunders hopes 2018 brings an end to workforce uncertainty.
"I think like everybody else we had to make some tough decisions around restructuring, around reducing our capacity," he added.
"In the subsea segment, we have kept intact the capability. We've protected that, so my wish for 2018 would be that we can win some business, which allows us to liquidate our capability, keep it intact, get our teams on a more stable footing to the extent that no longer have to consider any more cost cutting or restructuring. It's simply not a sustainable activity to keep us healthy."
Recommended for you

Wood decommissioning boss 'rarely' sees local content in UK tenders