The Oil and Gas Technology Centre (OGTC) today hailed the success of its technoogy trial with Total.
The pair collaborated on non-intrusive inspection technology field trials. The results demonstrated that the technology can deliver significant cost, safety and efficiency benefits compared with traditional intrusive methods, according to the technology accelerator.
Total identified two process pressure vessels on its Elgin Franklin platform that it would intrusively inspect during a shutdown. Working with the Technology Centre, it was agreed that NII would be carried out in advance of the shutdown so the results could be compared.
Three technology providers – Eddyfi Technologies, Mistras and Sonomatic – were selected to conduct the field trials, and they deployed a range of ultrasonic corrosion mapping and time of flight diffraction solutions.
The three NII trials took place while the vessels were online and operating, and the intrusive inspections were later completed as planned during the shutdown.
The NII scopes did not detect any significant defects that would pose a risk to the integrity of the pressure vessels, and the intrusive inspection confirmed the same.
The trials were successful without having to undergo costly shutdown.
Dave MacKinnon, head of technological innovation for Total E&P UK, said: "The future of the offshore industry depends on companies like Total stepping forward and embracing new technology. Our partnership with the Technology Centre is central to our technology strategy.
"The field trials of new non-intrusive inspection (NII) technology has the potential to reduce both the costs of inspection and the number of times we need to work in restricted spaces. Working with the Technology Centre, Total looks forward to taking new ideas such as NII forward and making the North Sea a safer and more efficient place to operate."
The OGTC was established in October 2016 with £180 million funding as part of the Aberdeen City Region Deal. The OGTC has since generated an additional £174.1million in match funding from the industry and other sources.
Watch the video to find out more.
Recommended for you
X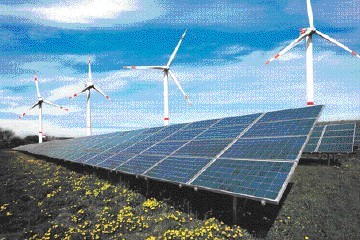 UK low carbon and nuclear electricity production sees significant rise