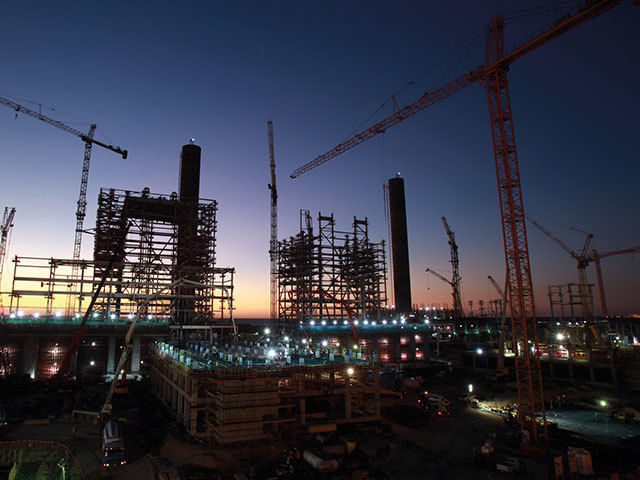 Up to 120 workers at an engineering company are facing redundancy amid "extremely challenging market conditions".
Doosan Babcock is to launch a consultation process with employees on the potential for up to 120 job losses among permanent staff across its UK facilities as part of a reorganisation programme.
The majority of the positions affected are in management and back-office support services.
The job losses will be spread between Doosan Babcock's main sites at Renfrew and Crawley, West Sussex, and smaller facilities in Tipton, West Midlands, Selby, North Yorkshire and Gateshead, Tyne and Wear.
It is estimated up to 60 of the job losses will be in Scotland.
The company – which employs more than 5,000 people – specialises in providing engineering, aftermarket and upgrade services to the power generation, oil and gas, petrochemical and process sectors.
Doosan Babcock chief executive officer Andrew Colquhoun said: "Doosan Babcock has shown strong underlying performance in the last 12 months but continues to face extremely challenging market conditions.
"To meet these challenges, ensure a sustainable future for our employees and add value to our customers, we are undertaking this review of our organisational structure.
"Unfortunately this will result in some job losses and this is particularly difficult for a company which places great importance on our staff.
"We will do our utmost to support our colleagues during this unsettling time.
"Until the consultation period has concluded, it would be inappropriate to provide further comment."
The news comes after reports on Friday that up to 350 workers on contracts in Grangemouth and in Lanarkshire faced losing their jobs.
It is understood they were temporary contract staff and not permanent employees.
Doosan Babcock said: "The company wishes to clarify the facts surrounding misleading media reports over the past few days relating to 350 redundancies to its workforce at Grangemouth and Levenseat.
"The varied work undertaken by the company involves both routine repair and maintenance which is largely covered by its core workforce and short-term project work, such as the work undertaken at Levenseat and a forthcoming project at Grangemouth, which requires additional skilled individuals to be recruited on a short-term basis.
"This arrangement is typical of our industry and all parties – the company, the short-term workers and the trade unions – are fully aware of these arrangements."
Doosan Babcock has seven sites around the UK, according to its website. as well as offices elsewhere in Europe, Asia and the Middle East.
Recommended for you

2,900 jobs cut as part of Siemens Gamesa turnaround