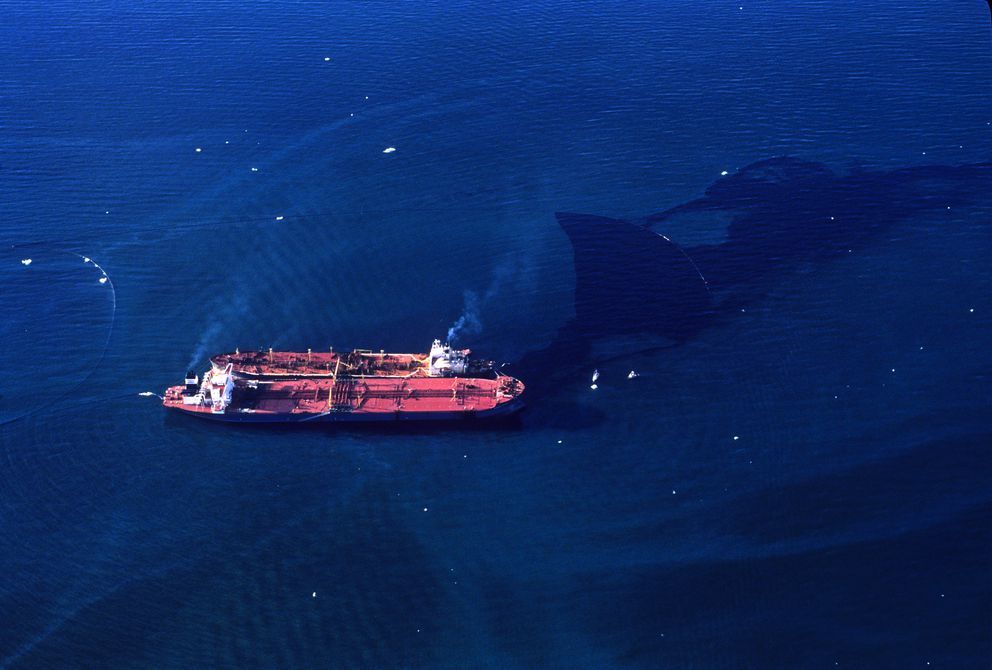 Authorities were trying to assess the environmental impact of oil that's on fire in the East China Sea after an Iranian tanker sank and caused a spill that covered about 4 square miles.
The Sanchi was carrying 1 million barrels of condensate, a highly flammable type of light oil, with most of that supply seen burning off rather than slicking the water. While the cargo is four times larger than the heavier crude the Exxon Valdez spilled off Alaska in 1989 — affecting about 1,300 miles of shoreline and destroying thousands of marine fauna — the blaze off China's coast may help minimize environmental damage.
The Iranian ship sank on Sunday following a blaze after the tanker collided with another ship on Jan. 6, leaving all its 32 crew members presumed dead. If all the condensate leaked into the sea instead of burning off, the spill would be one of the biggest from a ship over the past five decades.
The East China Sea is a large fishing area, and species such as mackerel could be affected by a spill, Greenpeace said last week. If there were a large-scale leak, then there would be an impact on creatures like the small yellow croaker and hairtail, according to the environmental group.
"As the disaster occurred far offshore — 150 miles or more — and much of the volatile condensate cargo has burned, most environmental impact will not be as visible to normal surface observation," said Richard Steiner, an oil spill specialist based in Alaska. "There will still be serious environmental injury in the upper waters of the offshore pelagic marine ecosystem."
Collecting Data
The Chinese administration is collecting data from the spill area, according to an official at the nation's State Oceanic Administration. The Sanchi sank into the East China Sea on Sunday afternoon after a blast, causing a "serious" spill that covered 10 square kilometers, state television reported, citing the administration. The oil from the tanker was still burning, according to the Ministry of Transport.
Rescue workers have retrieved the Sanchi's sailing data recorder, known as the black box, before the tanker sank, China's Ministry of Transport said in a statement on Monday. The tanker was ferrying the condensate to South Korea when it collided with bulk carrier CF Crystal about 160 nautical miles off the coast of Shanghai earlier this month.
"We know condensate is acutely toxic, and volatile," said Steiner. "It doesn't behave like crude oil when spilled, but still can cause serious environmental damage." Costs related to the clean-up efforts and damage could total "tens of millions of dollars," he said.
CCTV aerial footage of the scene Sunday on the website of the South China Morning Post newspaper showed a large circular area of flames and thick black smoke.