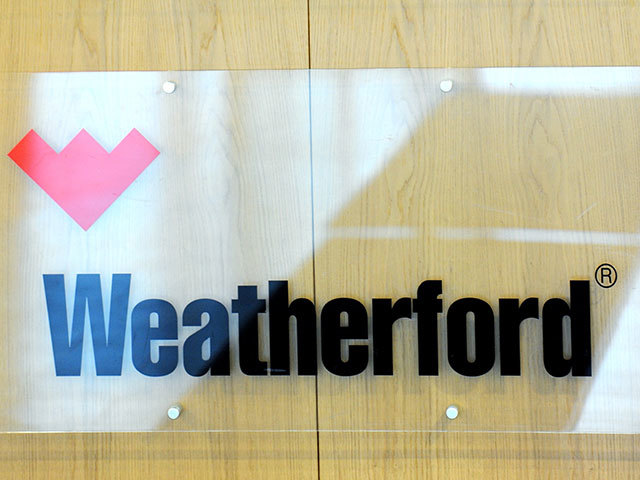 Weatherford International plc reported a net loss of £1.36 billion in the fourth quarter of 2017.
Revenue in the fourth quarter of 2017 was £105billion, which increased 2% from revenue of £103billion for the third quarter of 2017 and was 6% higher than the £996million of revenue reported for the fourth quarter of 2016.
Operating loss for the fourth quarter of 2017 was £1.22billion. Excluding charges and credits, segment operating loss for the fourth quarter of 2017 was £59million, compared to a loss of £5.6million for the third quarter of 2017.
The year-over-year improvement was primarily driven by growth in Completions in North America, realization of savings from cost reduction measures and the impact from the shutdown of Pressure Pumping operations in the United States in the prior year fourth quarter as well as the recovery of activity levels in North America.
This improvement was partially offset by lower results in Venezuela related to the change in accounting for revenue to cash basis, continued weakness in offshore markets in the Eastern Hemisphere, which were partially offset by market share gains in land markets in the Middle East, Russia and Continental Europe.
Mark A. McCollum, President and Chief Executive Officer, commented, "During the fourth quarter, we took assertive steps to improve our operational structure and our balance sheet. We completed an organizational realignment that enhances synergies between our product and service offerings and brings decision making closer to the field level.
"We successfully achieved our initial cost savings targets and monetized our U.S. pressure pumping and pump-down perforating assets. Our revenue increased sequentially and we exceeded free cash flow targets. However, EBITDA was negatively impacted by the monetization of inventory at low margins, as well as a number of exceptional non-cash items. We expect significant sequential improvements in EBITDA for the first quarter of 2018."
Recommended for you
X

Black day in Yorkshire as coal-fired power station set to close