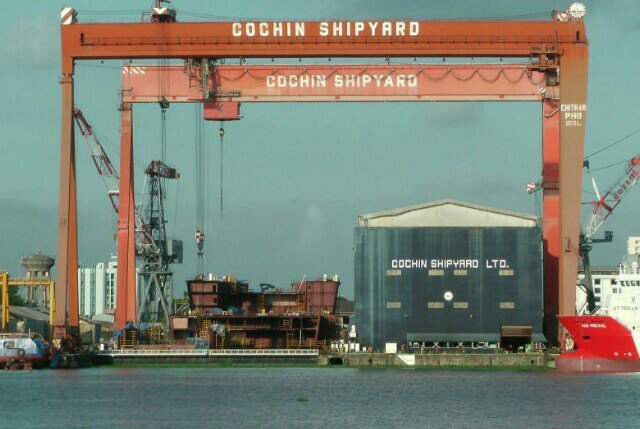 A report issuing the stoppage of all 'hot work' onboard Oil and Natural Gas Corporation's Sagar Bhushan drillship was unable to prevent the death of five people and the serious injury of seven.
According to a Cochin Shipyard statement, the discovery of a gas leak near the AC compartment quickly broke out into a fire after detection, causing an explosion in the front of the ship and killing five onboard.
The incident took place yesterday during a routine inspection of a drill vessel owned by ONGC in Southern India.
The Sagar Bhushan was drydocked at Cochin Shipyard on the 12 January for repairs to be completed by April this year.
Cochin Shipyard claim that a phone call signalled the first report of a gas leak and that 'immediate instruction' was passed on issuing a work stoppage.
In the issued statement, the shipyard say that by the time the alarm was raised an explosion had already taken place within the bow of the vessel.
Cochin said: "Immediate instruction was passed on to stop all the hot works. By this time explosion had occurred in the forward area of ship, near to the AC plant. Immediately fire tender rushed to the ship along with ambulance."
Fire crews quickly rushed to the scene and two firemen with breathing apparatus entered the ship, according to the statement.
The shipyard added that: "All necessary assistance and actions are being taken and the entire senior leadership of the company is involved. Senior civil and police officials are on the ground and appropriate actions are being taken."
Recommended for you
X

Kuwait to make 'stunning donation' to Iraq reconstruction effort