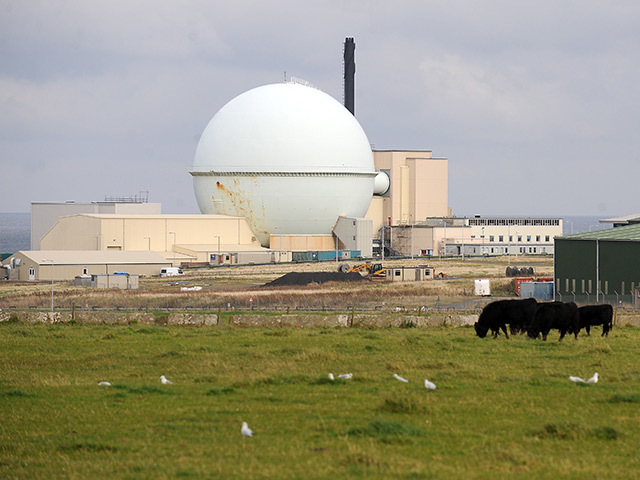 The BP Kinneil terminal has again found itself rated as 'poor' by the Scottish Environmental Protection Agency (SEPA) for the third year in a row, while the nuclear site at Dounreay was rated as 'at risk'.
Along with the Forties Pipeline System, BP sold the Kinneil terminal to operator Ineos in 2017.
The SEPA report gave a rating of poor for the Kinneil terminal due to a 'significant leak into ground of material containing crude oil and the continued non availability and use of ground flares in breach of the Permit'.
SEPA state the issues with ground flares are a long standing problem at the site which 'BP have failed to address over a number of years'.
A BP spokesman said: "We are pleased with the assessment of our activities at Sullom Voe and Dalmeny in 2016 which demonstrates our full compliance with SEPA's license conditions. SEPA's assessment of the Kinneil Terminal at Grangemouth for 2016 was a result of some minor non-compliances that did not lead to any significant environmental impact and which were addressed prior to our divestment in 2017 of the Forties Pipeline System."
The Dounreay nuclear site in Thurso was rated as 'at risk' by the 2016 SEPA report owing to a number of management breacher over the period.
A spokeswoman for Dounreay Site Restoration Ltd said: "Safety, security and environmental compliance is always our first priority and we are committed to the highest standards of performance.
"Decommissioning of the site is recognised as one of the most complex in Europe as we maintain and ultimately dismantle a large number of facilities that date back several decades.
"In the last year alone, more than £1 million has been spent on upgrading facilities to ensure continued compliance with environmental requirements.
"We welcome recent comments from SEPA recognising the considerable effort and priority given to undertake improvements since 2016 which we expect to see reflected in the 2017 assessment."
Terry A'Hearn, SEPA chief executive said: "Every day, SEPA works to protect and enhance Scotland's environment helping communities and businesses thrive within the resources of our planet.  We call this One Planet Prosperity. As part of that we're clear, environmental compliance is non-negotiable.  Every Scottish business will comply with the law, and we'll work to ensure as many as possible will go even further.
"This latest report card on the environmental performance of Scottish regulated businesses is encouraging, with significant outcomes achieved for Scottish communities.  It's a reminder that we'll work positively with those who want to do the right thing by Scotland's environment, and a wake up call to those that don't.
"It's also an indicator of where we next need to focus our attention and why we're changing, creating a world-class environment protection agency fit for the challenges of tomorrow."