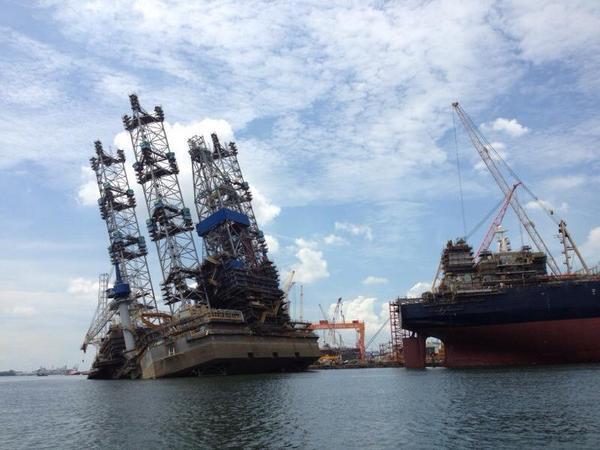 Court proceedings are due to begin in Houston where an oil worker is seeking damages of more than $1million for injuries sustained when a rig partially capsized in 2012.
David Carnes was working aboard the Noble Regina Allen rig in the Jurong Shipyard in Singapore when the vessel partially capsized, with Mr Carnes claiming he suffered serious injuries.
He has brought negligence claims to the court against Friede and Goldman, who designed the jack up rig, as well as Noble Corporation who it was being built for.
Mr Carnes says they were negligent in their supervision of the construction of the rig.
Noble and Friede and Goldman have denied the claims.
89 workers were hurt in the accident, which took place when one of the three legs of the jackup failed, causing it to tilt.
Recommended for you

Four missing after wind farm vessel partially capsizes off China