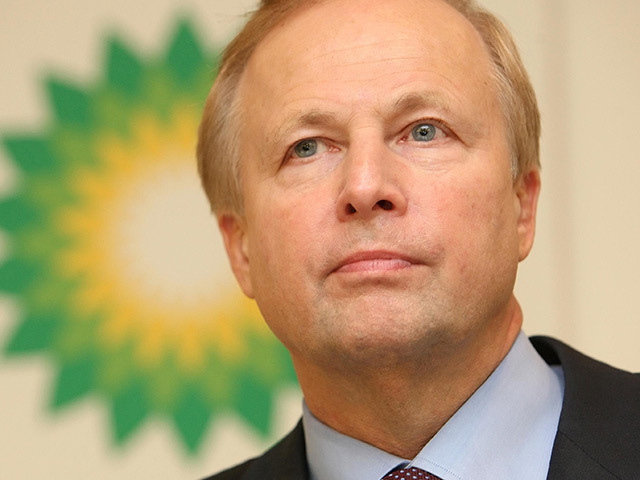 Non fossil-fuels are set to produce around a quarter of the world's energy by 2040, if current trends continue according to BP chief executive Bob Dudley.
Speaking in London ahead of the company's Energy Outlook report being published later today, he added that the remaining two-thirds of power would still be provided by oil, gas and coal respectively.
He spoke about the potential of gas during a "race to lower emissions", which could grow three times as fast as oil as it is used in heating, fuel for ships and trucks, and in the power sector as a "perfect partner" for wind and solar.
Mr Dudley added that natural gas will have a big role in the transition, adding that is why many of their major investments are focused on it.
"This is not simply a race to renewables. It is a race to lower emissions. And for that we need to be focused on the ends – and agnostic about the very many means or fuels we will need.
"It's great to see renewables grow so fast. But it is also great when gas replaces coal in power and halves the emissions. Or when a smart, high-performance hybrid car replaces a less efficient vehicle.
"This is why I am encouraged to see the industry making a diverse range of low-carbon investments. It prepares us for a diverse future.
"That said, one common theme is natural gas: because gas clearly has a big role in the transition and can be produced with great efficiency. That is why six of our seven big start-ups last year were in gas. It's why half of this year's will be. And it is why other businesses also have major gas investments – Shell, ADNOC, Total, Statoil, ENI, to name a few here today."
He added that BP is committed to limiting methane emissions and eliminating leaks.
On transitioning to low carbon, Mr Dudley also spoke about technologies being used such as in its partnership with UK-based Lightsource for large-scale solar developments. The firm aims to triple its capacity with projects in Europe, India, the Middle East and US.
Carbon Capture and Storage is also expected to play a role, as well as the work of governments to reduce emissions.
Mr Dudley cited the example of the UAE with the Masdar city initiative, aiming for 30% of its energy to be low-carbon by 2030.
"If we accept change and welcome new opportunities, new technologies and new people, then I am sure this industry can change the world – and for good."