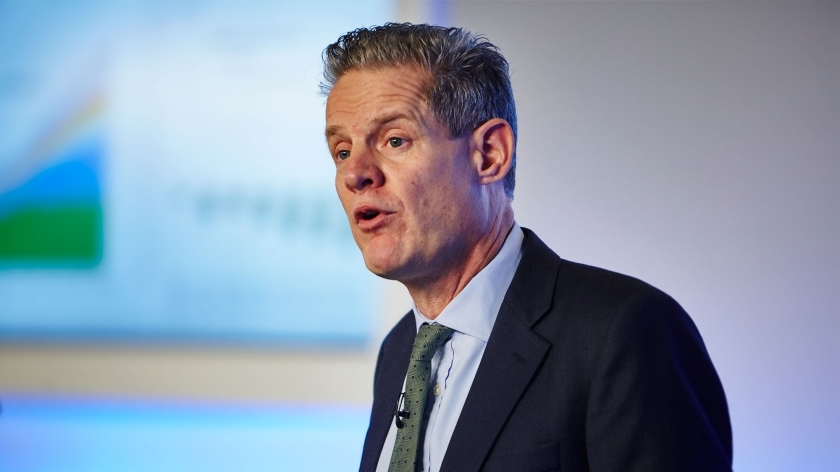 Energy giant BP has predicted global oil demand could peak by the late 2030s.
In its benchmark Energy Outlook report, which forecasts trends until 2040, BP said renewables will account for around a quarter of the world's energy supply.
The mix of fuels is to be the "most diverse" the world has ever seen, as global energy demand is set to increase driven by emerging economies like China and India and use of gasoline and diesel cars.
Demand for oil is expected to grow through much of the outlook period, however this is set to plateau at around 110 million barrels of oil per day in the mid-2030s, according to BP's chief economist Spencer Dale.
Electric vehicles are set to account for around a third of road mileage by 2040, with engine efficiencies and increased sharing of self-driving cars set to impact oil demand.
BP revised upwards its growth forecast for renewable power, which is set to grow by 40 per cent by the end of the outlook.
Meanwhile natural gas is to see rapid growth, overtaking coal as the second-largest source of energy.
Mr Dale said: "We are seeing growing competition between different energy sources, driven by abundant energy supplies, and continued improvements in energy efficiency.
"Natural gas grows much faster than either oil or coal, overtaking coal and converging on oil by the end of the outlook.
"We are heading towards the most diverse fuel mix that the world has ever seen."
Chief executive Bob Dudley said the transition should be a race to lower emissions, not a race to renewables.
"BP's strategy has to be resilient and adaptable to significant changes in the energy industry.
"This Outlook considers the possible implications of some of these changes and helps inform our long-term planning.
"We cannot predict where these changes will take us, but we can use this knowledge to get fit and ready to play our role in meeting the energy needs of tomorrow."