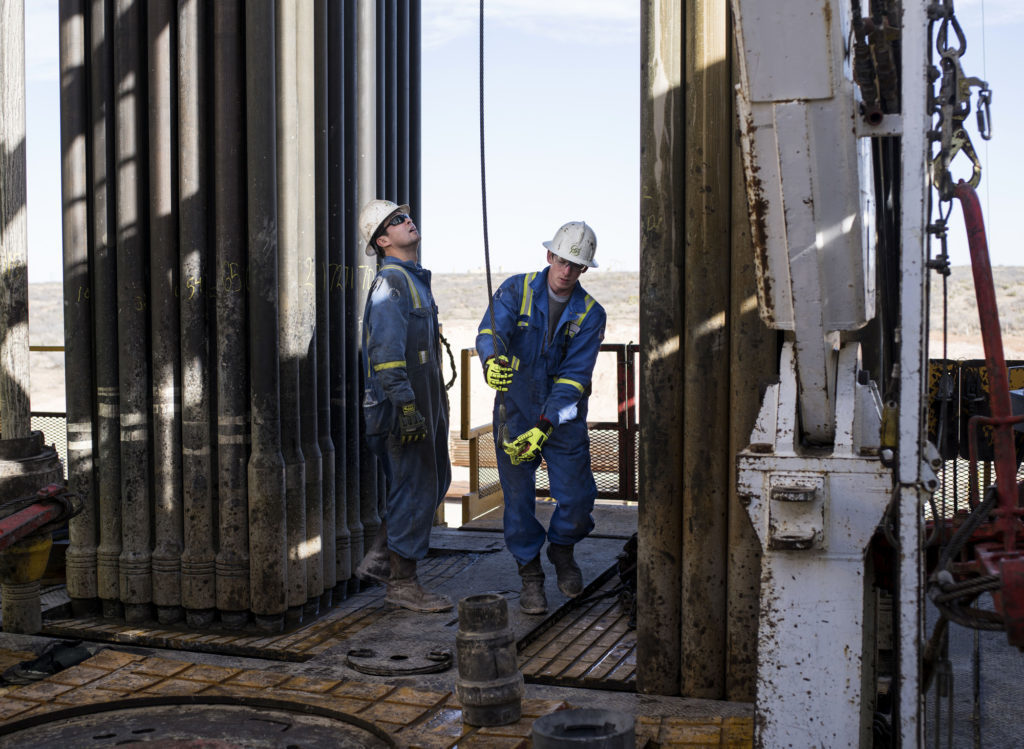 Shell said it's potentially interested in BHP Billiton's oil assets on sale in the Permian basin in the US as it seeks to boost its role in shale.
The Anglo-Dutch company entered the prolific oil region in 2012 and plans to expand its position and generate positive cash flow next year, Andy Brown, Shell's upstream director, said in an interview on Tuesday. The Permian offers production costs as low as $15 a barrel and is the driving force behind the current surge in U.S. output.
Shell "will look at opportunities to bulk up our shale position," Brown said at the International Petroleum Week conference in London. BHP has good assets that "overlap our own acreage in the Permian," and "may be interesting for us." He didn't say if the companies are currently talking.
BHP is accelerating plans to exit its $10 billion U.S. shale unit and said deals could be announced before the end of the year. BHP is prepared to offer the assets in as many as seven packages, including three in the prized Permian Basin, people with knowledge of the producer's plans said this month. It expects initial bids for assets including the Fayetteville field in the June quarter, according to a statement Tuesday.
"We do see the potential there, we do see us performing very well there," Brown said about the Permian. Shell is currently spending more on deep-water projects, but the company will look "over time to push a bit harder on that shale business."
Recommended for you
X

Bilfinger to sue former directors for damages of at least £88million