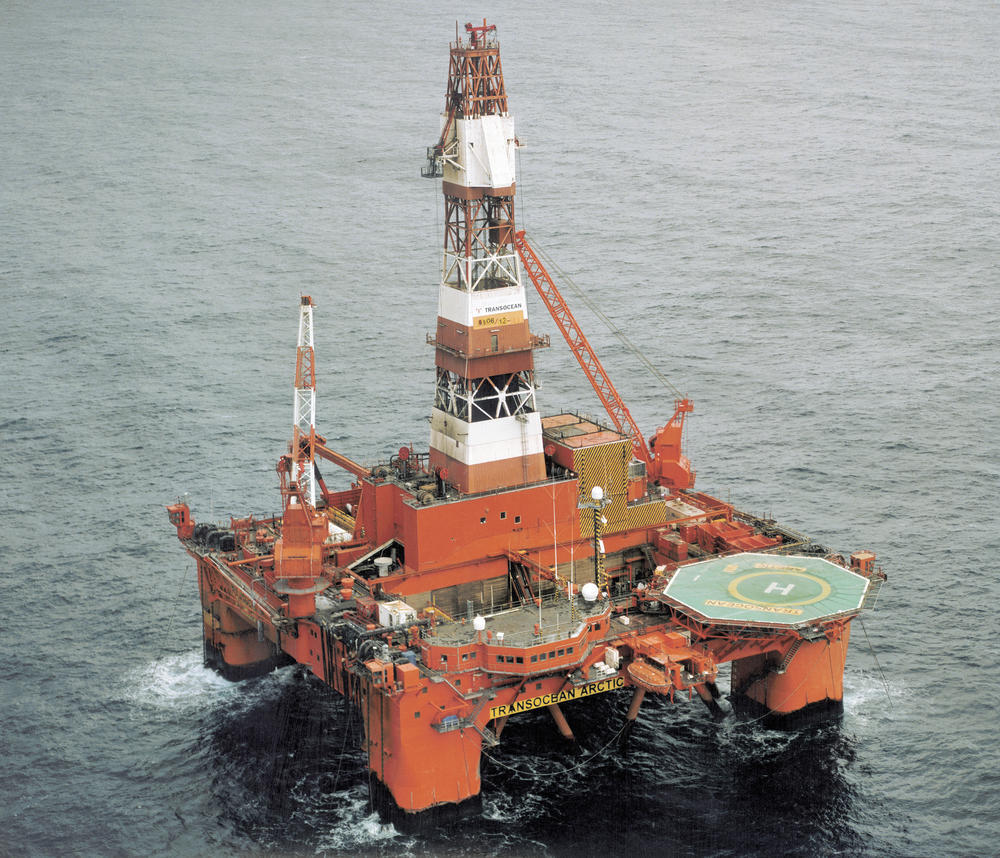 Explorers are once again testing the waters in their search for oil, according to Transocean Ltd., the world's biggest offshore rig contractor by market value.
Drillers worldwide are forecast to boost new commitments for all types of offshore work by 140 percent this year, Jeremy Thigpen, Transocean's Chief Executive officer told analysts and investors in a conference call. Thigpen said he's excited about opportunities to drill off the coast of Norway, the U.K. and Canada.
It's all thanks to the continued climb in crude prices after a three-year crash. Brent crude, the international benchmark, touched $71.28 a barrel late last month, the highest since December 2014. Explorers who slashed budgets and canceled their riskiest drilling projects when the market crashed to focus on safe, low-cost projects in shale fields are once again venturing onto the high seas to prospect for crude.
"This upward price momentum has provided some needed confidence among our customers," Thigpen said. "Given the improvements that we've witnessed in harsh environment utilization and dayrates, we feel strongly this market is in the early stages of a recovery."
The offshore rig market was one of the biggest losers during the downturn, with prices to rent the vessels falling as much as 75 percent. Global offshore spending in 2018 for all the rigs, pipes and valves needed to produce oil is expected to fall for the fourth straight year, down another 6 percent after last year's 16 percent drop, Jud Bailey, an analyst at Wells Fargo, wrote Jan. 31 in a note to investors.
"The theme for the offshore drilling market in 2018 should be 'picking up the pieces and moving forward,"' Bailey wrote. "Although demand prospects are clearly improving for 2018 and the worst seems to be behind the sector, we believe the damage done to the industry will take years to repair."
Transocean reported on Tuesday a loss of 24 cents a share, excluding certain items, for the final three months of last year. That was better than the 28-cent average loss from 28 analysts' estimates compiled by Bloomberg. The shares rose 2.6 percent to $9.33 at 10:45 a.m. in New York.
The improved financial condition for explorers is now emboldening rig contractors to push for better pricing. Explorers have more cash at their disposal now, as evidenced by recent shareholder-friendly measures such as dividend increases, said Roddie Mackenzie, Transocean's vice president of marketing and contracts.
"When we're looking at the operators announcing maintaining and increasing dividends, there's less of a desire for us to operate at that cash break even level," Mackenzie said during the call.
Recommended for you
X

Centrica ready to lower stake in Spirit Energy for 'right offer'