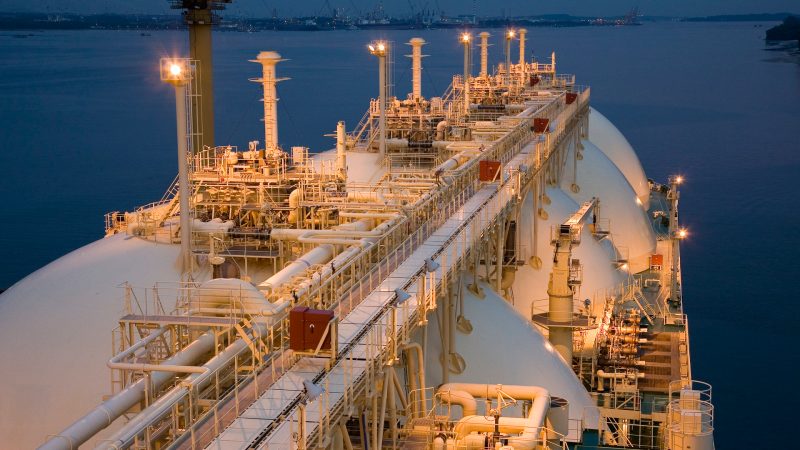 Energy giant Shell says there could be a supply shortage of liquefied natural gas (LNG) by the mid-2020s unless new investments are made soon.
Global demand saw a huge surge in 2017, according to Shell's LNG outlook, growing by 29 million tonnes to 293 million tonnes.
Shell says policies in Asia to make more use of the cleaner-burning fuel have played a large role in the process.
Japan remains the world's largest importer at over 80 million tonnes, while Chinese imports reached 38 million to overtake South Korea as it switches from coal to gas.
Shell says the issue of supply and demand comes as a result of buyers signing shorter and smaller contracts, while suppliers want long-term sales.
Last year the number of LNG spot cargoes reached 1,100 for the first time – the equivalent of three being delivered per day.
The energy giant says the "mismatch" needs to be resolved in order to help meet global demand.
Maarten Wetselaar, integrated gas and new energies director at Shell, said: "We are still seeing significant demand from traditional importers in Asia and Europe, but we are also seeing LNG provide flexible, reliable and cleaner energy supply for other countries around the world.
"In Asia alone, demand rose by 17 million tonnes. That's nearly as much as Indonesia, the world's fifth-largest LNG exporter, produced in 2017."
Recommended for you

BP's delayed Tangguh Train 3 LNG project is 90% finished