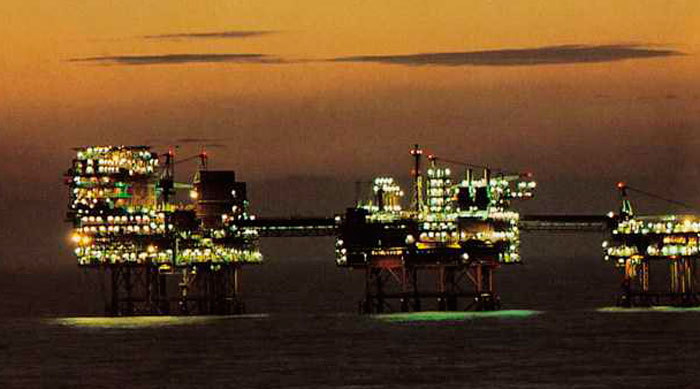 National Grid has issued a deficit warning over UK gas supplies in the face of the freezing conditions. Here are answers to some key questions.
– How important is gas to the UK energy mix?
Gas heats more than 80% of UK homes, National Grid says, while figures from the Government show that in 2017 it generated around 45% of British electricity.
– Where does our gas come from?
As of December 2017, the UK received around 43% of gas from its own gas fields, 44% was piped from Norway and the EU, and 13% was shipped as liquefied natural gas (LNG) from places such as Qatar, according to data from Centrica.
– So why the deficit?
Primarily, it is down to the freezing weather, which has seen homes, businesses and organisations crank up their heating.
Demand is significantly above normal for the time of year, and above supply, leading to a shortfall of around 50 million cubic metres a day.
Other factors include curbs on production at a Dutch gas field experiencing earthquakes and high gas prices in Asia which have seen LNG tankers heading east instead, Energy and Climate Intelligence Unit (ECIU) analyst Dr Jonathan Marshall said.
– What will happen?
National Grid has said the shortfall will not affect households, but could have impacts on industrial users.
– Why can't we store gas to use on these occasions?
We can, and the Government is facing criticism for allowing Centrica to close the Rough storage facility in the North Sea, the UK's biggest such site, because it was uneconomic.
The British Ceramic Confederation, whose members are large industrial gas users currently facing high prices, is calling for the Government to ensure additional UK gas storage is built.
– Doesn't this strengthen the argument in favour of fracking for shale gas in the UK?
That is certainly what the industry is saying today, with the UK Onshore Oil and Gas (UKOOG) body warning that the country is "worryingly dependent" on gas imports, which it says are set to increase to 80% by 2035.
It believes "the right way forward is to produce British natural gas from shale onshore and we are working hard to achieve this goal".
– But can we continue to rely on gas in the future?
Not if we want to meet goals to stop dangerous climate change, which require cutting greenhouse gas emissions to zero in the second half of the century.
Emissions from the power sector are significantly down in recent years, and transport looks set for an electric revolution, but the long-term shift away from gas for heating homes is a more intractable problem.
Solutions include district heating, "green" or renewable gas injection into the grid, air source heat pumps and use of hydrogen, but they all have technical hurdles or would involve major disruption.
The Government has also faced criticism over efforts to make homes more energy efficient, which reduces gas demand and bills, with figures from climate and energy think tank E3G suggesting public spending on energy efficiency is down 58% in England since 2012.
E3G's Pedro Guertler said: "The Government has obliterated home insulation in England, which has left millions of people freezing in their homes."