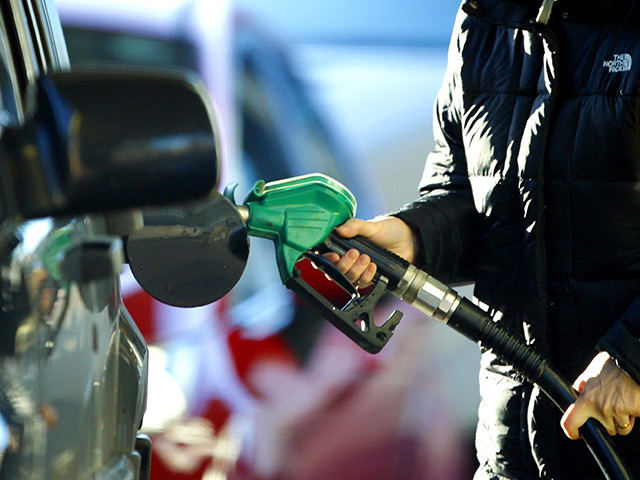 The ban on the sale of new conventional diesel and petrol cars from 2040 "lacks sufficient ambition" and should be brought forward, MPs have said.
A joint committee report urged the Government to determine the earliest date that manufacturers must only sell alternatively fuelled vehicles (AFVs) in the UK.
It also called for the automotive industry to contribute to a new clean air fund.
The unprecedented joint inquiry was launched amid concerns over the Government's air quality plans, which have repeatedly been successfully challenged in the courts by environmental groups.
Air pollution causes an estimated 40,000 premature deaths a year in the UK and is linked to health problems from childhood illnesses to heart disease and even dementia.
Concerns over nitrogen dioxide emissions have grown since Volkswagen was found in September 2015 to have cheated air pollution tests for 11 million diesel vehicles worldwide.
Just 37.8% of new cars bought last year were diesels, compared with 47% in 2016.
Petrol held a market share of 56.6%, while 5.6% were AFVs.
Automotive industry leaders have accused ministers of having an anti-diesel agenda, which they claim is leading to motorists delaying the replacement of their older and more polluting cars with modern and cleaner models.
The Government announced in July last year that new conventional diesel and petrol cars and vans will be banned from 2040 as part of efforts to tackle air pollution.
But the Commons' Environment Food and Rural Affairs, Environmental Audit, Health and Social Care, and Transport Committees warned that this did not do enough to address the issue.
Their report said: "There is insufficient urgency in current policies to accelerate vehicle fleet renewal.
"Whilst we welcome the Government's commitment to end the sale of new petrol and diesel cars by 2040, this target lacks sufficient ambition.
"It is too distant to produce a step-change in industry and local government planning, and falls far behind similar commitments from other countries."
Rome plans to stop diesel cars from entering its centre by 2024, while authorities in Paris want to ban both petrol and diesel cars by 2030.
Other cities including Athens, Madrid and Mexico City are also considering restrictions.
MPs accepted that determining the earliest date for a UK ban would have to balance the health impacts of air pollution with "economic and practical considerations".
The committees urged the Government to force the automotive industry to put money into a new fund to improve air quality.
They also called for a Clean Air Act to "enshrine the right to clean air in UK law" and a national air quality support programme for councils.
Mike Hawes, chief executive of the Society of Motor Manufacturers and Traders, said latest government reports show there have been improvements in air quality but he accepted that "more needs to be done".
He went on: "Road transport is a major contributor which is why the UK automotive industry is investing billions in technology and other measures to help address the challenge.
"We should not divert investment away from the development of new, low emission vehicles as the fastest improvement to air quality in our towns and cities will be through the uptake of the latest technology."
Recommended for you

'Not appropriate' to show effect of policy changes on emissions, says minister