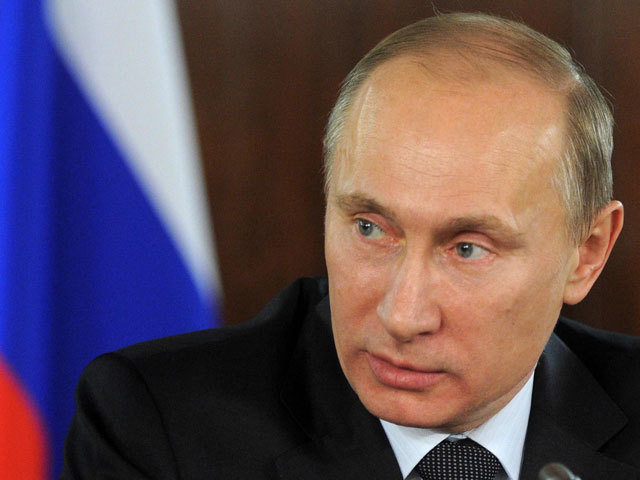 A leading analyst has said there is "little evidence" to support claims that Russia could impact Britain's gas supply, amid escalating tensions with the country.
Moscow has denied being behind a nerve agent attack on a former spy in Salisbury earlier this month, however the relationship with the country is under increasing strain.
It has led to questions over the use of Russian supply of gas in the UK's energy mix, with Britain recently importing Russian liquefied natural gas (LNG) amid shortages over winter.
Jim Watson is head of the UK Energy Research Centre (UKERC), which has recently published a report on energy security.
He says there shouldn't be concern over any reliability the UK has on Russian energy.
"The issue that we have seen some of the newspapers write about is gas supply. It is one that Russia doesn't have particular effect over the UK as we don't use that much Russian gas.
"The idea that Putin can hold us to ransom over gas supply doesn't have much evidence to support it as we get supplies from other sources such as Norway and Qatar.
Analysts Wood Mackenzie have estimated around 1.4% of total supply in 2018 has come from Russian gas imports.
The comments come following claims by North Sea veteran Algy Cluff that rocky relations with Russia left the UK open to being held to ranson over supplies.
He said: "We now find ourselves in a situation where we can so easily be held to ransom by a hostile Russia.
"We are blessed with abundant gas resources and the current government – supported by the encouraging work of the OGA (Oil and Gas Authority) – needs to prioritise home sourced gas, both in the North Sea and onshore."
While the use of Russian gas is a relatively small issue in Mr Watson's view, there is a wider question over the potential of cyber-security attacks from the country.
UKERC's recent report, Security of UK Energy Futures, states that there is a need for the UK to be increasingly resilient to cyber-attacks, particularly with the use of new technology to reduce carbon emissions.
Mr Watson, who is also a professor of energy policy at Sussex University, added: "Where there is more of an issue is the cyber-security area.
"There is speculation over the amount that Russia might be doing to disrupt through cyber-security that we need to look at.
"Cyber security is quite a difficult area to comment independently on. I think the industry has been talking about this for quite some time. Because of its nature, it's not something that is talked about publicly in any great detail."
Despite escalation in tensions between the UK and Russia, Mr Watson feels there is not a need to end gas imports from the country due to the diversity of the UK's supply.
Aleksey Turbin is a former advisor to Russia's energy minister between 2001 and 2008, responsible for helping inform energy policy with the US, OPEC and Europe.
He hopes to be "optimistic" about the future energy relationship between the UK and Russia.
"I would rely on the British realism and common sense. Just remember: when the National Grid reported a possible gas deficiency in the beginning of this month, it was Novatek liquefied gas that was ready to be brought to Britain against the background of the Emma storm.
"Energy is an effective component of establishing mutually beneficial economic relations between nations exporting and importing energy goods.
"Russia and the US have had very good possibilities for such kind of cooperation, keeping in mind extensive projects Russia has to offer to American majors, for example the Russian Arctic projects.
"Let us be optimistic and think about the future of the energy relations between Britain and Russia in a positive way."
On the prospect of a Russian cyber-attack on the UK, he said he does not see the purpose of worsening relations with Britain and other European nations.
He added: "Having worked for a long time on leading positions in the Russian Energy Ministry and having effective contact to the American Department of Energy and the British economic authorities, I am confident that any attack of this kind would be immediately intercepted and traced back by the "invaded" party."
Aside from dangers from outwith the country, the UKERC report outlines that there is a need for investment to ensure the resilience of the UK's energy infrastructure.
It follows an unscheduled shutdown of the Forties pipeline in December, which carries around 40% of oil and gas production in the UK, after a crack was found in the line in Aberdeenshire.
Mr Watson, from UKERC, added: "That's part of why we talk about energy security systems, it's about that network of infrastructure. If there have been problems with ageing infrastructure we need to ask if there is enough investment being put in.
"I think there will be a challenge to government in the 2020s to make sure that infrastructure is more reliable."
Recommended for you

Oil and gas companies lodge over 100 bids in North Sea licensing round