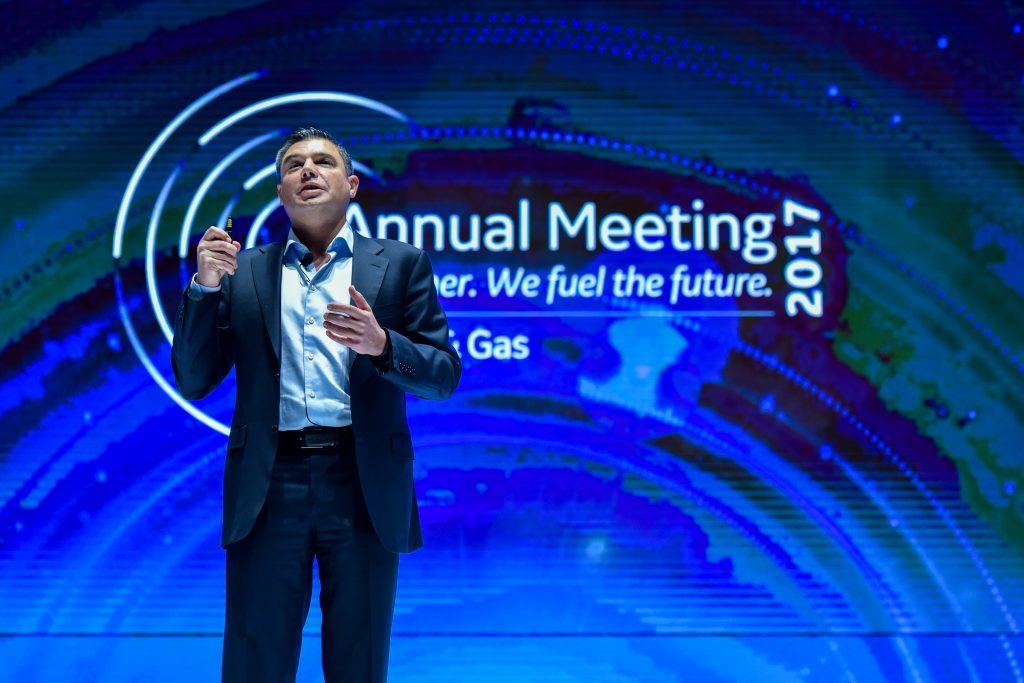 Lorenzo Simonelli, chairman, president and CEO, of BHGE shared his thoughts on the company's first six operational months since the merger of GE and Baker Hughes, saying the firm "can, and will, deliver".
In a letter to shareholders, Mr Simonelli said that BHGE had made progress on growing market share, increasing margin rates and improving free cash flow conversion.
Mr Simonelli pointed to several commercial wins for the company such as the deal with Siccar Point Energy for the development of Shetland's Cambo field.
He also mentioned two sizable deals with Eni East Africa to provide subsea systems and equipment for the Coral South FLNG project off Mozambique.
BHGE also announced a $3billion share buyback authorisation, while increasing its quarterly dividend by 6% to $0.18 per share in the last period.
Looking at BHGE's growth in tech and innovation where they launched several technologies, Mr Simonelli said: "In 2017, we remained focused on this core strength, investing more than $600 million combined in research and development. Results included launching more than 240 new products and receiving more than 2,800 patents"
Mr Simonelli spoke of BHGE customers having to adapt to a "new normal" as the energy industry faces a transitional moment, saying that he expects to see "solutions that will improve productivity and efficiency and leverage economies of scale to deliver a higher industrial yield, with lower carbon impact.
"The world needs more energy, but delivered with greater efficiency, at lower cost and with a reduced carbon footprint. We have laid the foundation to deliver on our purpose of inventing smarter ways to bring energy to the world. With our talented people and unique set of products and services, BHGE can, and will, deliver."
Recommended for you
X

Energy customer service ranking "raises serious questions" about smaller firm licensing