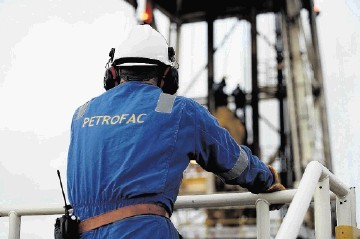 UK-based oilfield services giant Petrofac has won a $265million (£188million) contract with Petroleum Development Oman (PDO).
The work is for for the Marymul Polymer Phase 3 (MPP3) project in southern Oman, extending on-plot and off-plot production facilities.
The London-listed firm will provide engineering, procurement and construction management (EPCM) services for the project, which is associated with around 500 producing wells, and 75 injector wells.
Petrofac will carry out the work from its offices in Muscat.
The firm's managing director for EPCM, Roberto Bertocco, said: "We are delighted to have been awarded our first project within the framework agreement with PDO. This not only builds on our collective achievements and track record for EP+Cm support service delivery, but also paves the way for future success through the transfer of key people, skills and experience in our Muscat office.
"Our priorities are to mobilise our teams quickly and to ensure MPP3 is delivered with a focus on technical quality, on time and within budget. We have returned significant value to PDO through our previous project execution and we intend to take the same approach to delivery with MPP3."
Said Al-Maktoomi from PDO said: ""MPP3 is a key project for PDO. Upon completion it will significantly expand our Enhanced Oil Recovery programme for heavy crude.
"Petrofac has already demonstrated its effectiveness as a partner to PDO and our teams will continue to work with shared goals and true collaboration as we move forward."
Recommended for you
X

Coretrax makes £1million investment to break into Malaysian market