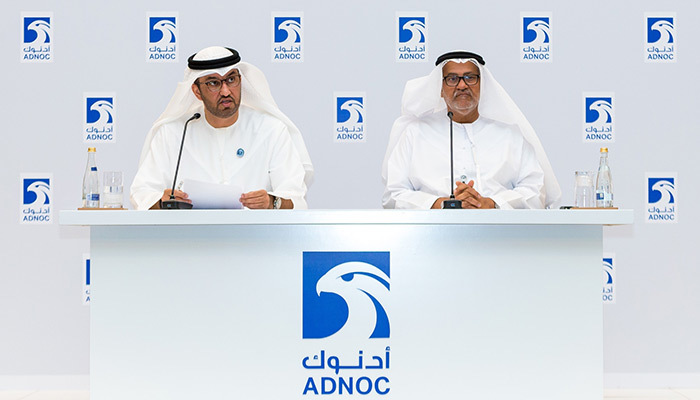 The Abu Dhabi National Oil Company (ADNOC) has today announced a six block licencing opportunity in conjunction with the Supreme Petroleum Council (SPC).
Today's announcement follows that of Sultan Ahmed Al Jaber, UAE Minister of State and ADNOC Group CEO that Abu Dhabi, who said the country was to imminently launch its maiden exploration and production bid.
Of the six blocks open for bidding, two are offshore and four are onshore and cover a 2,500 and 6,300 square kilometres area, which is up to three quarters of a typical U.K. North Sea quadrant, consisting of 30 blocks.
In total, these six blocks available in Abu Dhabi comprise an area of almost 30,000 km2
According to ADNOC 'successful bidders will enter into agreements granting exploration rights and, provided defined targets are achieved in the exploration phase, be granted the opportunity to develop and produce any discoveries with ADNOC, under terms that will be set out in the bidding package'.
Al Jaber said: "The launch of these large new licensing blocks is an important step for Abu Dhabi and ADNOC as we develop and apply new strategies to realize the full potential of our resources, maximize value through competitive bidding and accelerate the exploration and development of new commercial opportunities.
"This approach is central to our expanded partnerships strategy, which aims to introduce new opportunities as we broaden and diversify our partnership base.
"In addition, as we begin to expand our downstream portfolio, the new licensing blocks reinforce our long term production growth ambitions and builds on our successful legacy as a leading upstream player. This is a rare and exciting opportunity, for both existing and new partners, in a secure and stable investment environment."
The UAE is the world's seventh largest oil producer, with about 96% of its reserves within the emirate of Abu Dhabi.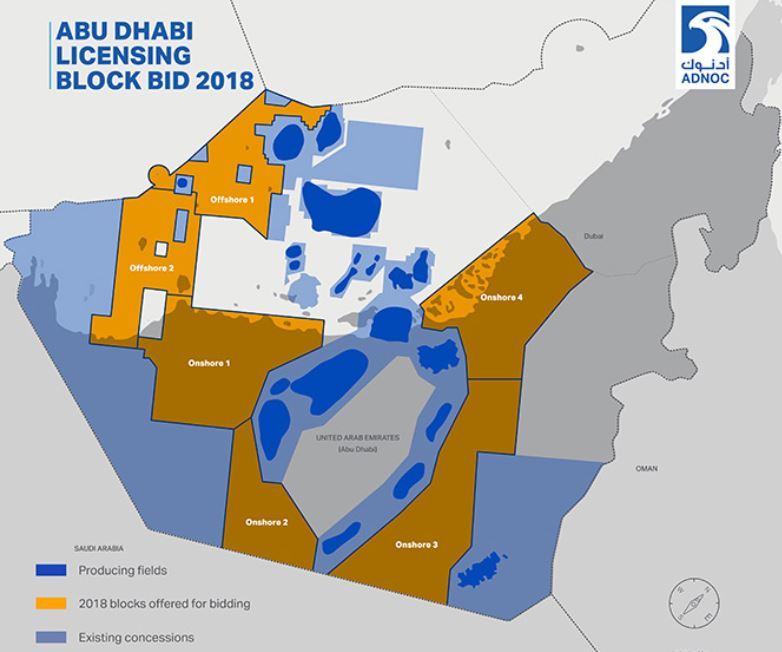 Recommended for you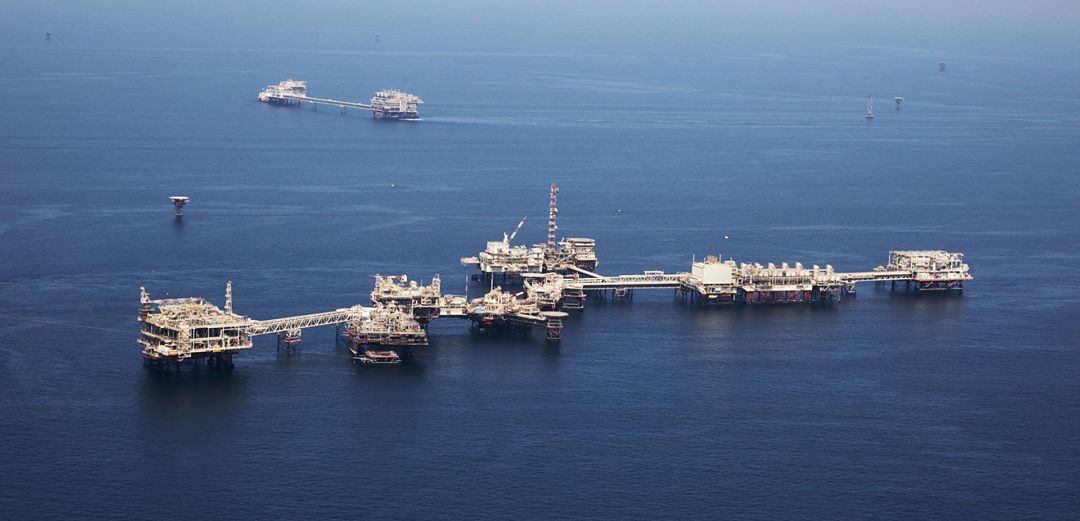 Adnoc Drilling adds two more jack-ups