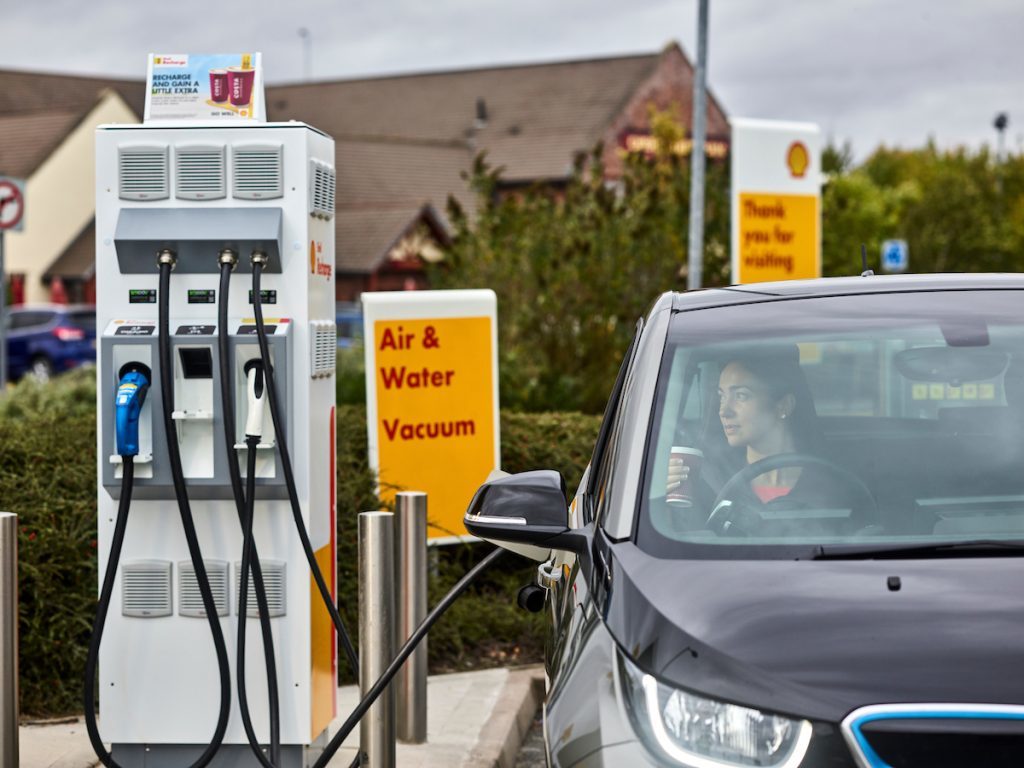 Shell has suggested 100% of new car sales in the US, EU and China could be zero-emission electric cars five years earlier than the UK's current aim of 2040.
The company says the transition could occur "more rapidly than many expect" – with 50% of global car sales electrified by 2030 and 100% by 2050.
To compensate for the "one size fits all" approach to engine performance, it suggests letting manufacturers rebody vehicle architecture by using 3D printing techniques, which would allow for complete customisation.
It notes that while passenger vehicles could make the transition to full electricity by 2035, road freight will continue to use diesel – owing to "the need for a high-energy density fuel".
The report says that progress in key technologies to reduce emissions has "stalled" – particularly where hydrogen and biofuels are concerned.
"Coming into this century, hydrogen was seen as the future fuel in road transport, but it's now been eclipsed by battery electric vehicle developments," it says.
It argues that as the need for petrol and diesel reduces, it can be easily be replaced with hydrogen fuelling facilities.
"Another sector where progress has been slower than originally anticipated is biofuel technology, which has the potential to provide essential, high-energy density, low-carbon footprint fuels for certain transport applications."
An accompanying statement from Shell called the report an "inspiration" for governments and industries worldwide.
"The Sky scenario outlines what we believe to be a technologically, industrially and economically possible route forward.
It shows a transformation to a lower-carbon energy system, with the world achieving the temperature goal of the Paris Agreement."
Recommended for you

McKinsey has oil demand peaking by 2027 at the latest