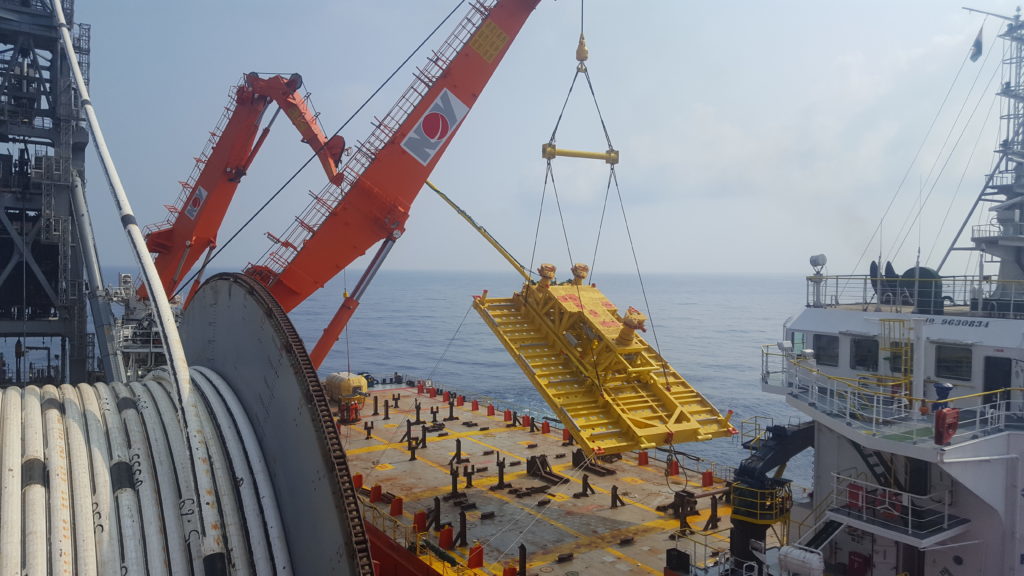 Offshore engineering firm McDermott announced today that it has completed installation and startup on the Vashishta and S1 field contracts, off the east coast of India.
The contract, received from, India's Oil and Natural Gas Corporation (ONGC), is being managed with consortium partner LTHE, a wholly owned subsidiary of Larsen & Toubro (L&T), to provide engineering, supply and installation services.
McDermott said the Vashishta field is estimated to produce 9.56 billion cubic metres (bcm) of gas over nine years with peak production reaching 3.55 million metric standard cubic metres a day (mmscmd) during the first five years.
The S1 field is expected to deliver 6.22bcm over a period of eight years with a peak production of 2.2mmscmd for the first five years.
Ben Delves, McDermott's Vashishta project director, said: "Engineering design for the Vashishta project was no easy feat due to the iterative nature of the design process which had to reconcile many factors such as soil conditions, jumper/spool loads, connector capacities, in-place environmental loads, pipeline expansion loads, installation weather limitations, vessel envelope constraints and mission equipment constraints.
Ian Prescott, McDermott's vice president for Asia, added: "I'd like to take this opportunity to congratulate ONGC in achieving this important first gas milestone! The success of this project confirmed that our consortium with LTHE has performed well in delivering the best in-market solution for our client..
"We look forward to building on this strategic collaboration for future projects in India."
McDermott and LTHE were contracted to carry out work on a series of pipeline end terminations (PLETs) and in-line tee structures (ILTs), a pipeline end manifold structure (PLEM), rigid jumpers and approximately 50 kilometers (30 miles) of umbilicals. The pipeline scope includes 93 kilometers (58 miles) of 14-inch dual rigid pipelines extending from the shallow water shore line to a maximum water depth of 700 meters (2,300 feet).
Recommended for you

McDermott wins major Qatari FEED work