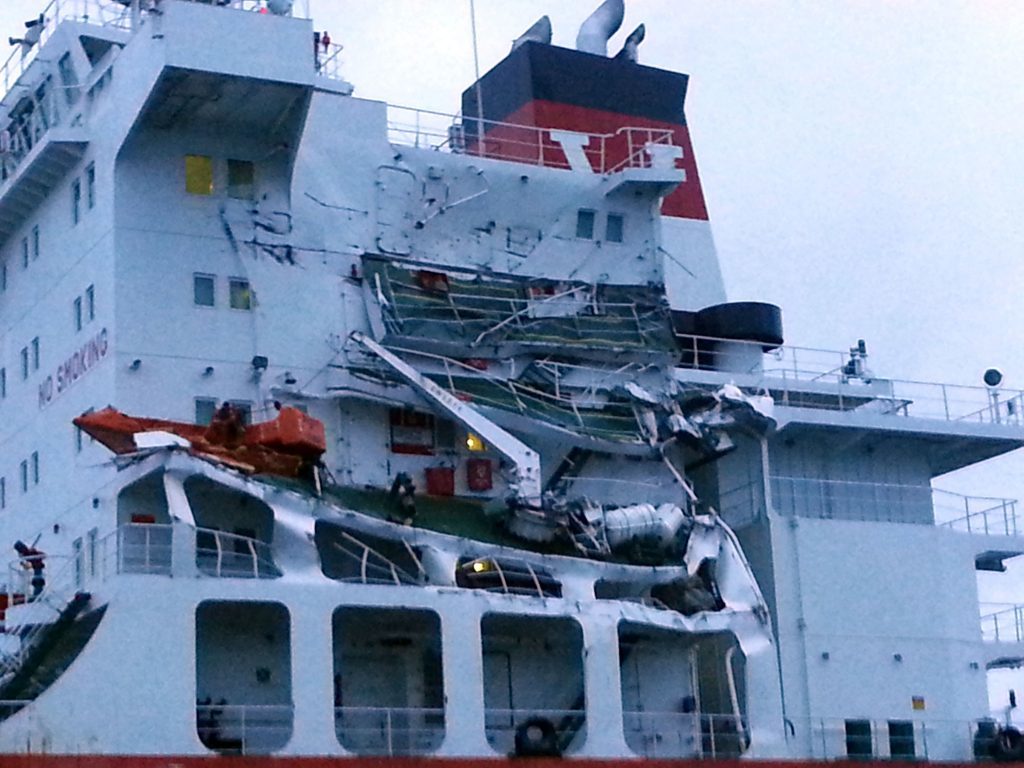 The Marine Accident Investigation Branch (MAIB) has published a report into a collision between a bulk carrier and an oil tanker in the Dover Strait.
The Huayang Endeavour collided with the Seafrontier, which is also Kong Kong-registered, during an overtaking manoeuvre in July.
Seafrontier, which was bound for Lagos, Nigeria was carrying almost 40,000 metric tonnes of petrol.
No oil was spilled and no crew members were injured on either ship, however both vessels sustained damage.
The MAIB found in its investigation that the master of the Seafrontier had been working for 14 hours without a break and that "fatigue and high mental loading" would have affected his decision making and reaction times.
The MAIB report states that, upon investigating a radio conversation between the two bridge teams, there were "conflicting views" as to what had been agreed for the manoeuvre.
Meanwhile neither vessel made sound signals to alert the other as to what was taking place.
Huayang Maritime Centre, the manager of the Huayang Endeavour, has amended its radio procedures for collision avoidance since the incident.
Meanwhile, Seafrontier's manager Valles Steamship Company Ltd has also reviewed its operations following an investigation.
As a result of the actions taken, the MAIB has not made any recommendations.