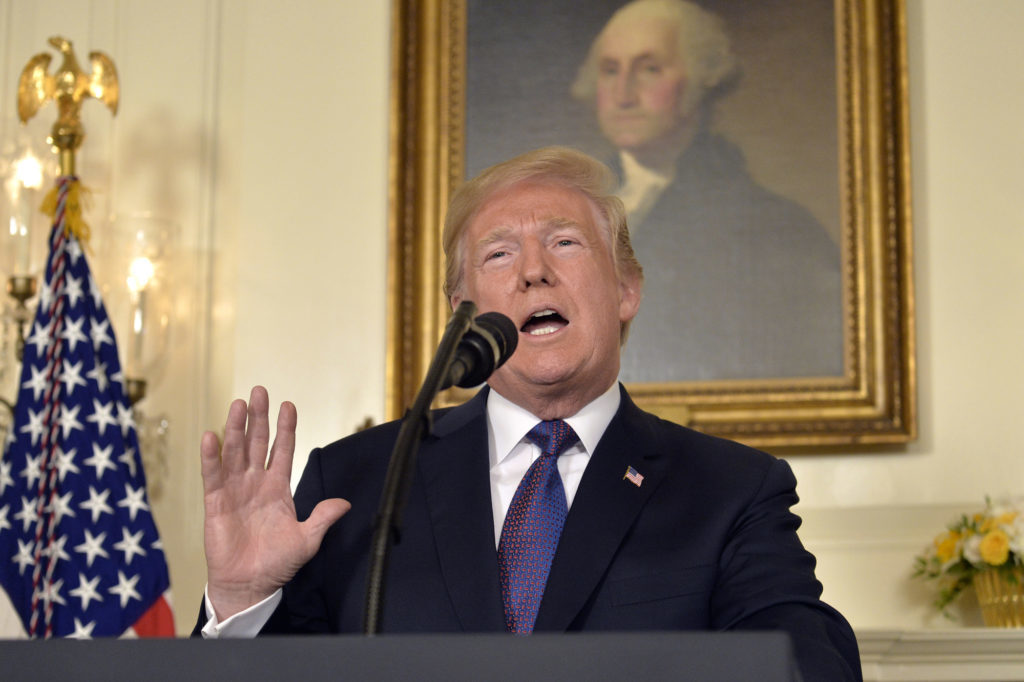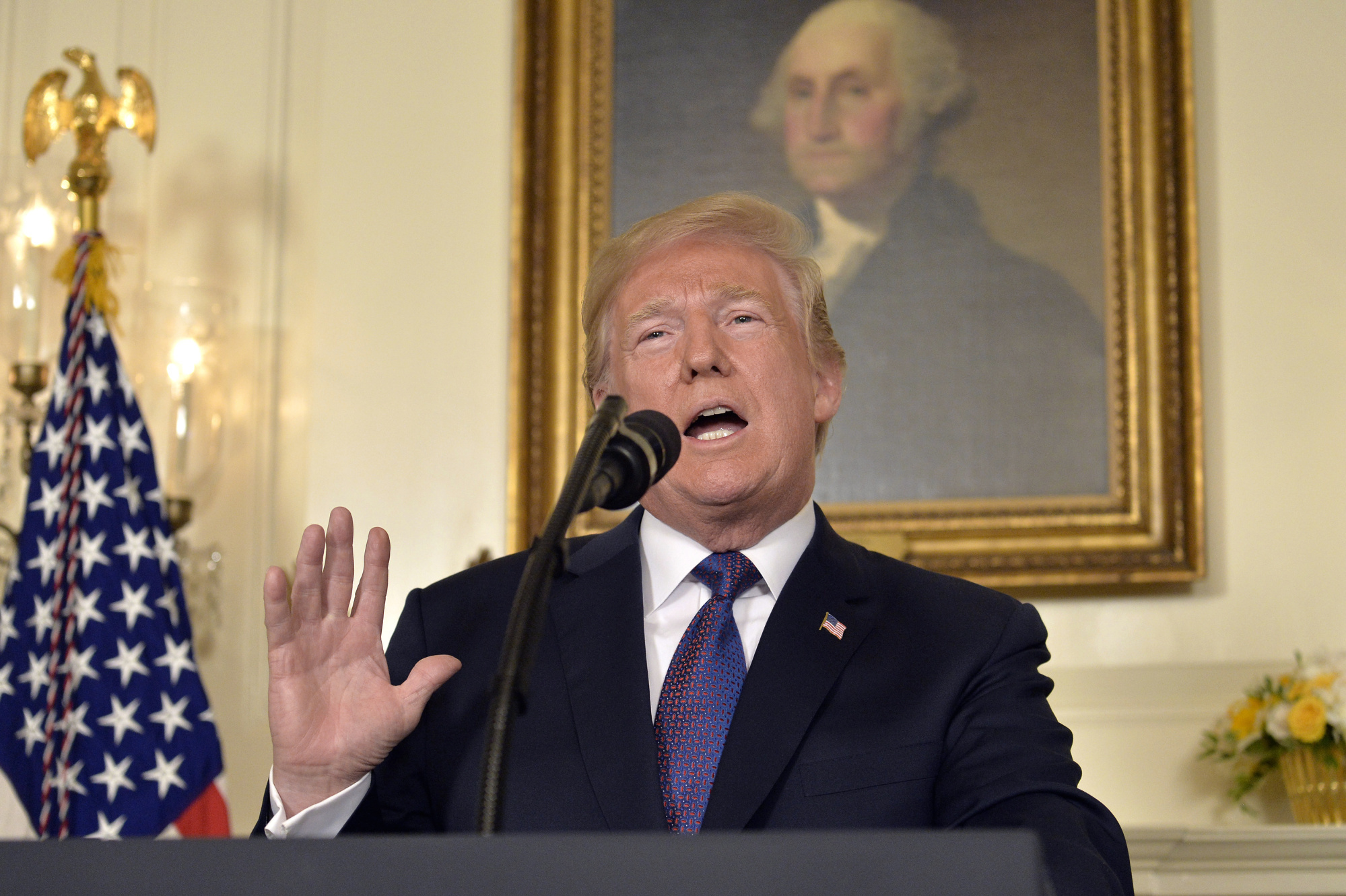 Some oil traders are already steering clear of doing business with Iran as U.S. President Donald Trump signals he'll ditch the nuclear deal with OPEC's third-largest producer.
Traders are unwilling to sign contracts for Iranian crude and refined products that would be valid after May 12, the deadline for Trump to decide whether to reimpose sanctions, according to recent interviews with six companies that buy and sell oil in the Middle East.
French President Emmanuel Macron, who met Trump this week in Washington, said he thinks the U.S. leader will abandon the nuclear accord that Iran signed with world powers in 2015. Trump ridiculed the existing deal as "terrible" and "insane." U.S. curbs would squeeze Iran's oil exports this year by as much as 500,000 barrels a day, according to consultant FGE and trader Gunvor SA. Iran currently ships about 2.5 million barrels a day.
Some of the traders buying Iranian oil said their existing contracts contain clauses allowing them to stop taking cargoes if sanctions are reimposed. The traders would probably exercise that right to protect their business interests in the U.S. from legal action, they said, asking not to be identified because the information is confidential. Some shippers, bankers and insurers also are turning down oil deals that would extend beyond May 12, the traders said.
"If there is one thing we've learned about this president, it's that when he's made a campaign promise — like he did with his pledge to get out of the Iran deal — he really does follow through," said Richard Nephew, a senior research scholar at Columbia University's Center on Global Energy Policy.
Iran's current exports are more than twice what they were before energy sanctions were eased in January 2016. China is the Persian Gulf country's biggest customer, buying about a third of its crude exports. The U.S. prohibits its citizens and companies from buying Iranian oil.
Trump accuses Tehran of financing terrorism. Iran denies the charge, and its President Hassan Rouhani urged Trump to stand by his existing commitments before making fresh demands. German Chancellor Angela Merkel, who plans to meet with Trump on Friday, is set to press for preserving the nuclear accord.
If Trump restores sanctions, Washington may impose the curbs immediately or do so gradually to give the market time to adjust, said Columbia's Nephew, a former State Department official who helped apply earlier oil and financial sanctions against Iran during Barack Obama's presidency.
"We won't see people entering into more long-term deals with Iran," he said. "Companies are trying to build flexibility into their buying patterns."
Iran's customers would probably have to trim purchases within 180 days of any U.S. sanctions, said Fereidun Fesharaki, FGE's chairman.
When Iran last faced concerted restrictions on its energy exports, from 2012 to 2016, the U.S., European Union and United Nations together slashed the country's crude shipments by half, to about 1 million barrels a day. Exports have recovered, though France-based Total SA is the only Western energy major so far to sign a significant investment deal in Iran.
A new round of U.S. sanctions probably wouldn't succeed as well as the earlier curbs, said Robin Mills, head of Dubai-based consultant Qamar Energy. The EU won't slap another embargo on Iranian crude, nor are China and India likely to buy any less of its oil, Mills said.
FGE's Fesharaki and David Fyfe, chief economist for Geneva-based Gunvor, see U.S. curbs having a bigger impact — a reduction in Iran's shipments by as much as 1 million barrels a day in 2019.
The success of any U.S. effort to hobble Iranian exports would depend above all on China, which could either go along with the U.S. and buy less oil from Iran or snap up Iranian cargoes that other buyers were forced to pass up, said Columbia's Nephew.
"China," he said, "is the pendulum."