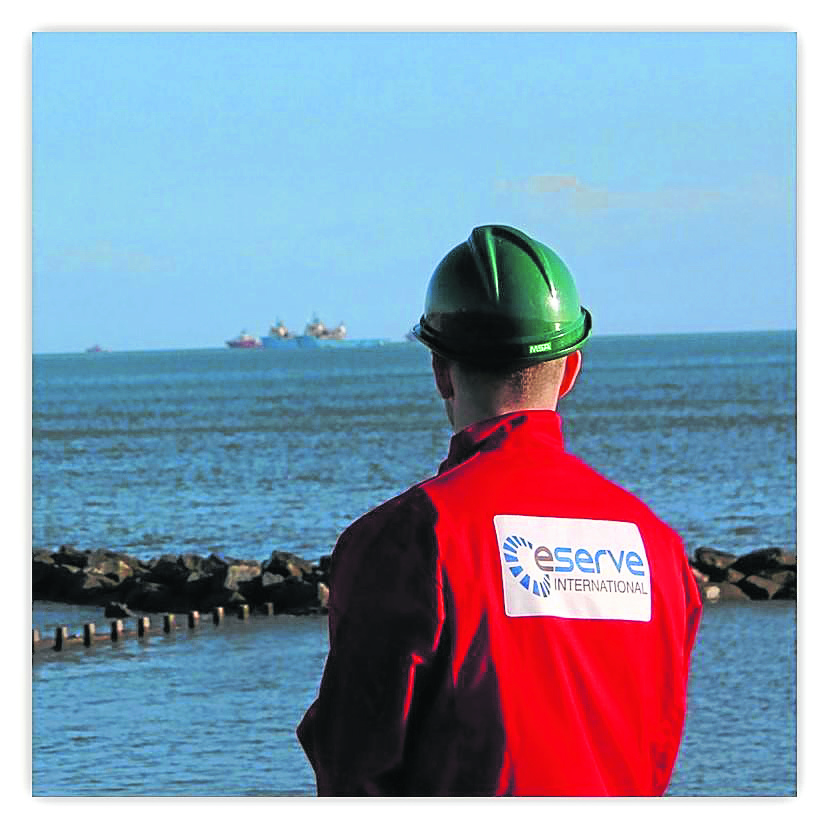 Aberdeen-based Eserve believes it will make a lasting difference to the oil sector after coming up with a tool which has been described as "the Spotify of asset surveying".
Eserve technical director Dan Millard said: "Effectively, what we've done is digitalise the way surveying is done offshore.
"The real value case from an engineering prospective is being able to complete traditional onsite dimensional control activities from the computer screen instead of onsite, allowing us to turn around integrity related scopes within days instead of months."
The company was granted funding by the Oil and Gas Technology Centre (OGTC) in 2017 to put together a platform allowing them to simplify the process of surveying offshore assets through low footprint innovation methods and bespoke technology.
Once the team receives the laser scan data collected offshore, they're able to build a dimensionally controlled detailed digital twin of a rig or platform.
Ordinarily, completing a survey would require two people, a laser scanner and a theodolite tool.
Eserve has developed a way to capture the whole asset through one onsite scan, and then the rest of the work can be done from behind the comfort of a computer screen back on dry land without any need for consistent return visits of dimensional control surveyors.
Mr Millard said: "We have already gained a significant amount of success since launching the platform in December 2017 by demonstrating in our projects that we can now turn around engineering deliverables in half the time by acting more remotely while still maintaining quality and accuracy.
"The value is endless. The key area is integrity scopes. Right now, the traditional method creates a consistent problem getting survey teams offshore due to prioritisation and planning clashes, limited bed space and bad weather. This has an impact of delivery dates, which can incur additional costs and prolong any integrity related scopes or critical maintenance leading to possible shut down scenarios.
"We scan the full asset in one go and then we integrate these data sets into our bespoke onshore digital platform which allows us to calculate and complete fabrication drawings without return site visits with two surveyors and a theodolite survey tool."
Eserve, which describes itself as "where tradition meets innovation", is growing fast. With three directors who span the generations – Mr Millard is a sprightly 27 years old – the team at Eserve has jumped from the original three directors to 12 in the last four months and gained £1million in revenue since the December launch of its product and service.
They have secured two FPSO contracts in West Africa and they've also won three North Sea contracts and they're about to go into an industry partnership with a major North Sea operator.
With Eserve already showing a 73% cost saving on surveying, OGTC is delighted with how quickly Eserve's digital asset control tool has had an impact.
Rebecca Allison, asset integrity solution centre manager at OGTC, said: "It's great to see the progress made by Eserve since completing our three-month project, and it highlights the benefits that we can bring to smaller technology developers.
"We worked with the Eserve team to develop their service which is now in demand from a host of major operators, and they have significantly expanded their team as a result of this.
"Companies like Eserve, which have innovative solutions, are key to unlocking the full potential of the UK continental shelf and anchoring the supply chain in the region for generations to come."
Recommended for you

Rovco completes survey work for Cenos floating offshore wind farm