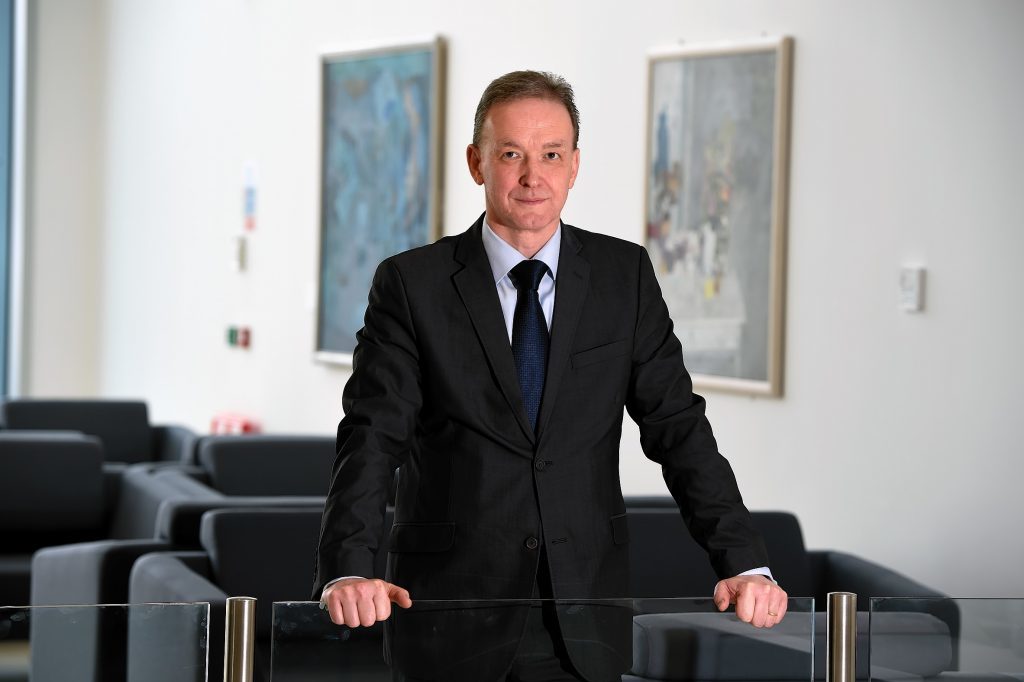 Wood chief executive Robin Watson said the group's service offering remained "very focused" despite expanding into more sectors.
Mr Watson said Wood is still predominantly an oil and gas service company, but that being able to choose from a broader industrial market had helped "derisk" the business.
Mr Watson also reiterated Wood's commitment to the North Sea, though only 5% of group revenues are generated by that side of the business.
Wood completed the £2.2billion takeover of Amec Foster Wheeler (AFW) last autumn and the integration process is "ahead of schedule".
The company aims to shave more than £120million off annual costs by the end of the third year following completion of the takeover.
Wood's UK footprint has grown as a result of the acquisition. The company employs 13,500 people in the UK, which equates to about a quarter of total headcount.
Mr Watson said Aberdeen was a "net beneficiary" of the deal, which has helped "broaden" the skills set of Wood's north-east workforce.
He said Wood now has "better quality jobs", including more head office positions, in Aberdeen.
The takeover was "never about removing substantial staff numbers", Mr Watson said after the company's annual general meeting in Aberdeen.
Across the group, Wood has cut 400 senior management roles, less than 1% of total headcount.
Wood has also consolidated its property portfolio. Six hundred AFW employees recently moved into Wood's campus in Houston, which is full for the first time since 2014.
Mr Watson said he was excited that industry had come through the worst downturn in 40 years and that he expects Wood to return to growth in 2018.
Wood's 2017 profits before tax, one-offs and discontinued items totalled £126.7million, which was down from £166.6million the year before. Revenue grew by 25% to £4.4billion.
Mr Watson said about 60% of Wood's revenues now come from oil and gas, with a 50/50 split between upstream and downstream work.
Before the downturn, 90% of the group's business came from upstream.
Revenue is also being generated by work in transmission and distribution, environment and infrastructure, and nuclear.
Mr Watson added Wood was "well positioned" to scoop up an increasingly large share of offshore decommissioning work.
Recommended for you

Wood expands chemicals footprint with new Esseco UK contract