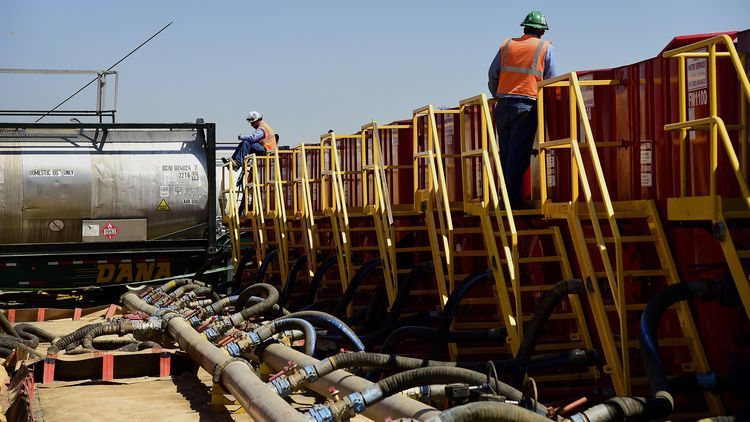 Houston fracking company Keane Group said it is hiring Robert Drummond as its new chief executive after convincing him to leave his current CEO role at fellow Houston oilfield services firm Key Energy Services.
Drummond, a longtime Schlumberger executive, was named the CEO of Key in 2016 to lead the company through its bankruptcy proceedings during the oil crash. Key emerged from bankruptcy near the end of 2016.
At Keane, Drummond will replace current Chairman and CEO James Stewart, who will remain in the executive chairman role and pass off the day-today leadership to Drummond.
"Robert is a perfect fit for our company, and I enthusiastically welcome him to the Keane family," Stewart said in the announcement. "He is a proven industry leader with a shared focus on safety and efficiency, and is highly respected by our leadership team, industry partners and, most importantly, our customers."
Keane went public in early 2017 and has focused largely on growing its hydraulic fracturing fleets to better compete in the rising oil price environment and the booming Permian Basin in West Texas.
Drummond resigned from Key last week and Chief Financial Officer Marshall Dodson was named the interim CEO.
Drummond will take over the Keane CEO role at the beginning of September.
This article first appeared on the Houston Chronicle – an Energy Voice content partner. For more from the Houston Chronicle click here.
Recommended for you

Proserv shakes up top team with appointment of former RenewableUK CEO