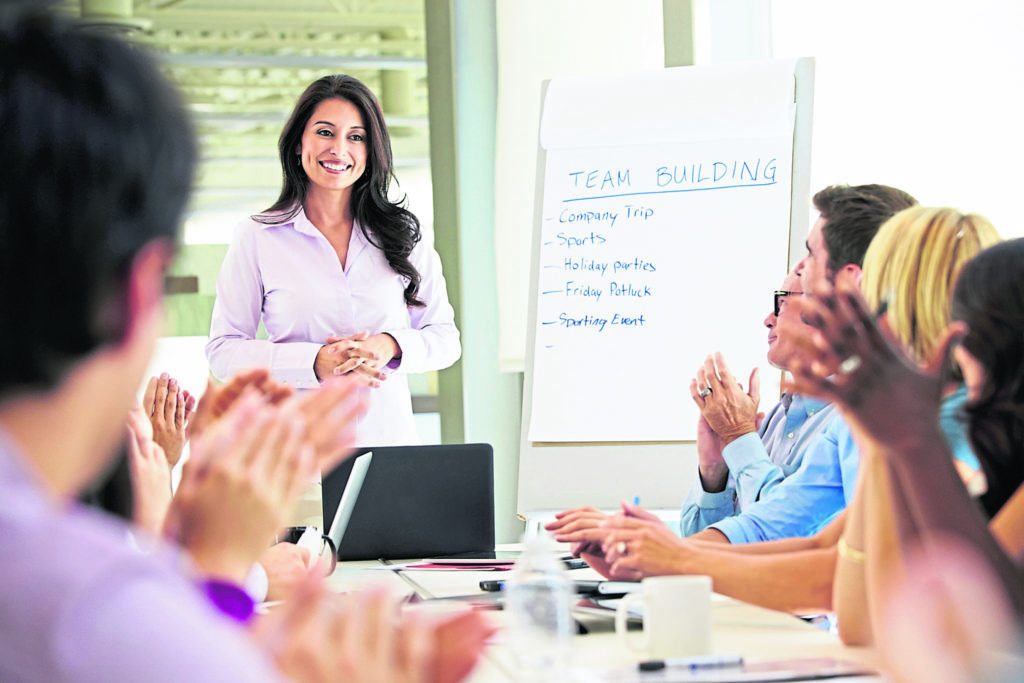 A damning new report has revealed some of the worst explanations given by leading UK firms for not appointing women to boardroom roles.
Despite a major drop in the number of top companies with all-male boards, the team behind the UK Government-backed Hampton-Alexander Review found many FTSE 350 firms were refusing to move with the times.
Explanations for not appointing more women included suggestions they were not able to understand the "extremely complex" issues FTSE boards deal with and the idea women do not want the "hassle or pressure" of sitting on a top board.
Other reasons included "they don't fit in" and "all the good ones have already gone".
The government commissioned Hampton-Alexander Review aims to have one third of FTSE leadership positions occupied by women by 2020.
FTSE 350 company boards now have double the number of women, compared with seven years ago, while the number of all-male FTSE 350 company boards has dropped to just 10, from 152.
But Business Minister Andrew Griffiths said yesterday there were too many firms dodging the diversity issue.
He added: "It's shocking that some businesses think these pitiful and patronising excuses are acceptable reasons to keep women from the top jobs.
"Our most successful companies are those that champion diversity.
"Thankfully, there has been great progress in recent years and through our modern industrial strategy and the Hampton-Alexander Review we are determined that everyone has an equal opportunity to reach the top."
Review chairman Sir Philip Hampton said: "Around a third of FTSE 350 companies still have very few women either on their boards or in senior leadership roles.
"We used to hear these excuses regularly a few years ago, thankfully much less so now.
"However, leaders expressing warm words of support but actually doing very little to appoint women into top jobs – or quietly blocking progress – are really not much better."
Scotland Office Minister Lord Duncan said the report's findings were "shocking and pathetic".
Business in the Community chief executive Amanda Mackenzie added: "As you read this list of excuses you might think it's 1918 not 2018."
North-east businesswoman Jeanette Forbes said the report findings "would be laughable, if it wasn't so concerning."
Ms Forbes, chief executive of Portlethen-based technology firm PCL Group added: "These excuses beggar belief.
"It is astounding to think that we are still seeing remarks such these in 2018 – is this really how far we've come?
"Women across the globe start up and run successful business, and they succeed because they are good at what they do.
"Try telling any one of them that they don't have 'the right credentials and depth of experience' to run a company – or sit on a board.
"These excuses smack of the very worst rhetoric that you'd expect from the old boys' club. They belong in the dark ages and the people who made them should be put out to pasture."
Recommended for you

Getting back on track to achieve women's equality