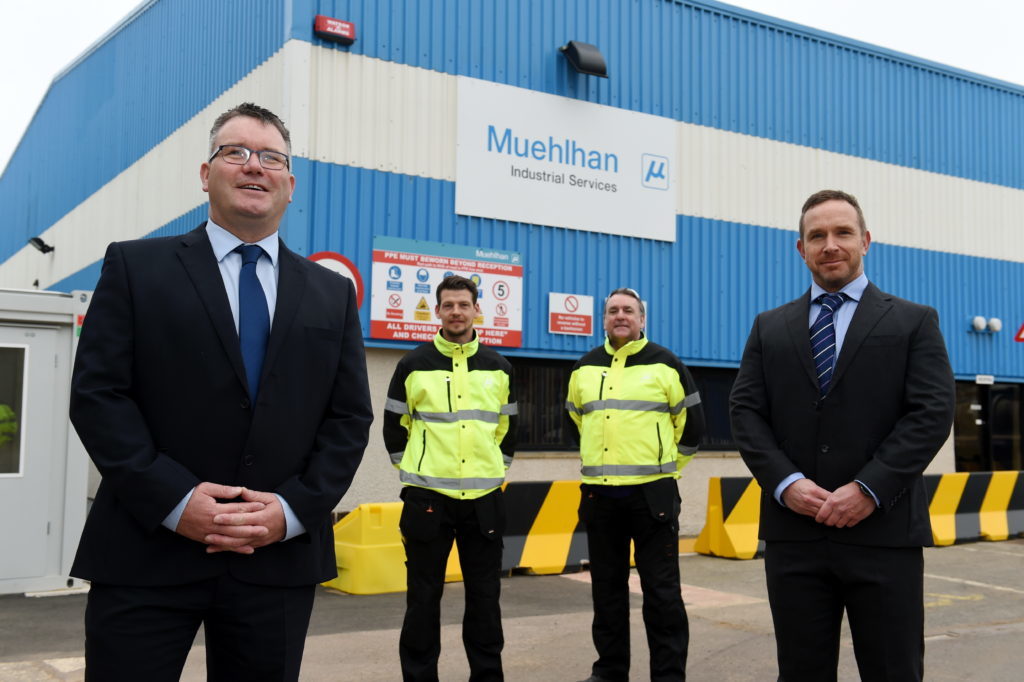 Muehlhan Industrial Services (MISL) has transformed its base in Altens, Aberdeen, into a "one stop shop" for inspection, testing, surface preparation and specialist coatings capability to the oil, gas, and industrial sectors.
MISL has invested about £500,000 in establishing a non-destructive testing (NDT) facility at the site, which has been expanded to allow its north-east operations to be brought under one roof.
It follows the opening in 2016 of MISL's £1million-plus blast, painting and thermal metalised coating services facility in Altens.
The company is confident the consolidation will result in massive transport costs savings for clients, who will be able to access testing and specialist coating services from a single point of contact.
MISL has installed a radiography compound so that it can X-ray test spools and general welding.
Its PCN and ASNT inspectors can undertake a full range of surface testing, ultrasonic and radiographic testing, hydrostatic pressure testing, hardness testing and heat treatment.
NDT services will be available for a wide range of items, including spool work, structural steel work, shipping containers, riser configurations, subsea components and drilling equipment.
As well as adding NDT capabilities, MISL's investment drive has doubled its office and warehousing space in Altens, where it offers blast, painting and thermal metalised coating services 24/7.
Twenty-five staff members have been relocated from the firm's Dyce location to Altens, taking its office-based headcount to 40.
MISL now manages about 300 employees in remote client sites from the newly developed operation offices in Altens forming a single business hub.
MISL general manager Graham Holloway said: "We saw a gap in the market and that was the rationale for setting up the NDT facility.
"Everything that comes through our blast paint shop has undergone a level of NDT.
"We saw an opportunity to provide a one-stop shop and remove a lot of the road miles and the possibility for equipment to be damaged.
"The equipment would travel back to the customer having been inspected, coated and certified, all under one roof."
Chris Maguire, NDT manager at MISL, said the NDT and blast-paint facilities have the same capacity, enabling a steady flow between phases.
Mr Maguire said: "The big selling point is the reduction in transport costs.
"A lot of the time, companies are sending equipment to different locations for testing and painting.
"We can massively reduce costs and the length of time items are sitting with different providers."
Mr Holloway added: "Quality of service has always been key to Muehlhan. We've invested in getting the right equipment and getting the building to the right standard.
"We've invested in getting the process and the procedures in place and verified, and have also invested in recruiting the right technicians.
"We've got to a point where we're confident of delivering a gold standard service.
"We've done a lot of dry runs to make sure everything is ready before we go to market and that's the position we're in now.
"We can ensure that from the first job to the last job that comes out of the facility, the quality is where it needs to be."
Recommended for you

Up to 30 new jobs as isol8 expands Aberdeen facility with £150K investment