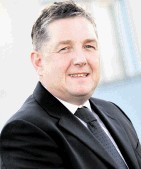 Opito, the Aberdeen-based oil and gas skill-development body, is playing host to a fact-finding group of officials from Iraq's energy industry.
The nine-strong delegation includes five senior figures from Iraq's oil ministry and the deans of the four oil technical institutes in Basra, Kirkuk, Baghdad and Tikrit.
Their visit comes after Opito struck a deal with Iraq's government to help the war-ravaged country to develop the skills and training it needs to exploit its substantial oil resources.
While in the north-east, the Iraqis are finding out all about Opito's use of e-learning, such as its minimum industry safety training (Mist) scheme.
The delegation is also visiting the Robert Gordon University and the Aberdeen College-owned Aset oil and gas technical academy, which has recently been refurbished. Kirckaldy's Adam Smith College is also on the tour itinerary.
Opito chief executive David Doig said: "This is an exciting opportunity for Opito and acknowledgement of the high regard in which our standards are held globally.
"More importantly, this is a major step forward for the people of Iraq who, if they are to successfully rebuild their country, must create a safe, sustainable and profitable oil and gas industry."
Iqdam Hashim al Shadeedi, director general for the Iraqi oil ministry's training and development directorate, said: "We place a high value on this partnership with Opito.
"It will be a significant factor in developing the skills of the Iraq nation and ensuring world-class industry standards and qualifications.
"It represents the first steps in rebuilding our nation's workforce and reputation."