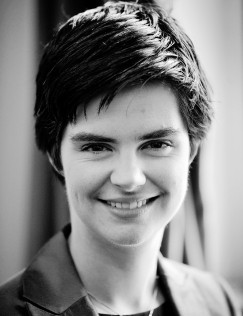 A NORWICH MP has been given a key Treasury role charged with handling economic issues, including North Sea oil taxation.
Chloe Smith, a Conservative, takes over the role of economic secretary to the Treasury from Justine Greening.
Ms Greening was moved to the Cabinet to look after transport in the wake of the resignation of defence secretary Liam Fox.
Since the start of the year, she had been in discussions with the oil industry over concerns about decommissioning tax relief, seen to be a major thorn in the side of the oil business for a number of years and coming to a head as North Sea assets start to need to be dismantled and removed.
Ms Greening gave hope to the industry by attending Offshore Europe and pledging to improve engagement with the oil industry by launching a group to discuss future fiscal issues.
Ms Smith, whose constituency includes Norwich Airport, a key hub for the energy industry in the southern North Sea, is to be welcomed to her new role by industry body Oil & Gas UK tomorrow.
The body has written to the MP calling for a meeting with her and highlighting the importance of the industry.
In the letter it said it had just completed a consultation of members over a fiscal forum proposed by Ms Greening, through which to discuss decommissioning tax relief and further incentives for UK North Sea investment.
It also said it still hopes to have an inaugural meeting of the forum in January, as proposed by Ms Smith's predecessor.
Ms Smith, who was brought up in Norfolk, became the youngest member of parliament when she won the Norwich North parliamentary seat in 2009 aged 27.