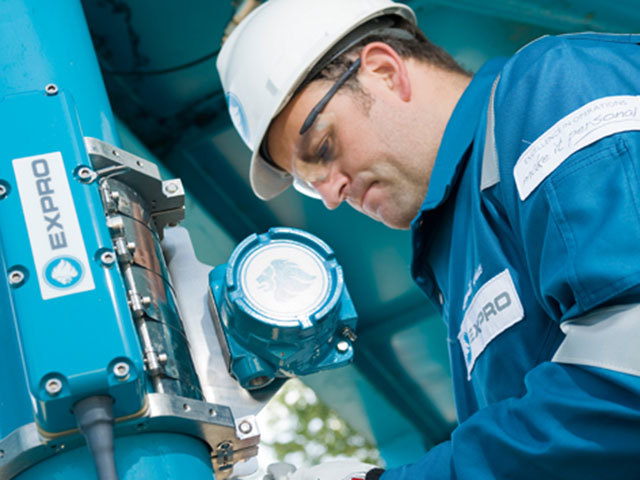 The new owners of Expro are fully behind the firm's plans to invest in growth, one of the international oilfield service company's bosses said yesterday.
Chief financial officer Michael Bentham was speaking just after the Aberdeen and Reading-based group reported a tale of two halves in its last full trading year.
Adjusted operating profits and revenue both fell during the 12 months to March 31, by about 25% to £73.7 million and 4% to £491.8m respectively.
But the business enjoyed a strong second half as market conditions improved, Mr Bentham said.
He added: "We had a poor start to the year, as did many other companies.
"I was working for Schlumberger at the time, and we all thought we were beginning to see light at the end of the tunnel. Everybody was planning for growth but oil prices dropped significantly. Plans went out the window."
Expro's first half was "a bit of a disaster" but business then picked up, reflecting what was happening in the market as oil prices started to stabilise, he said.
Mr Bentham, who joined Expro last July, said Middle Eastern, European and Commonwealth of Independent States markets were "robust".
Expro also did well in Latin America following significant investment in the region, he said.
Expro's biggest leap forward during the year, however, was the major refinancing it completed in February.
The company is now debt-free after lenders gave it a stronger foundation for growth.
Its financial restructuring – achieved through Chapter 11 bankruptcy proceedings in the US – wiped out £1bn of funded debt and £60m in annual interest payments in a "debt-to-equity" swap.
The deal was supported by an additional £150m equity commitment from the new shareholders.
Three investors now own more than 60% of Expro, which employs about 600 people in Aberdeen out of a 4,100-strong global workforce.
Private-equity Oak Hill Capital Partners, Angelo Gordon and HPS – all based in the US – have sizeable stakes in the company, plus four of the seats on a nine-strong board led by chief executive Mike Jardon.
"They are very supportive," Mr Bentham said, adding: They really are vested in the Expro story."
Expro is likely to achieve a modest rise in profits and revenue this year, he said.