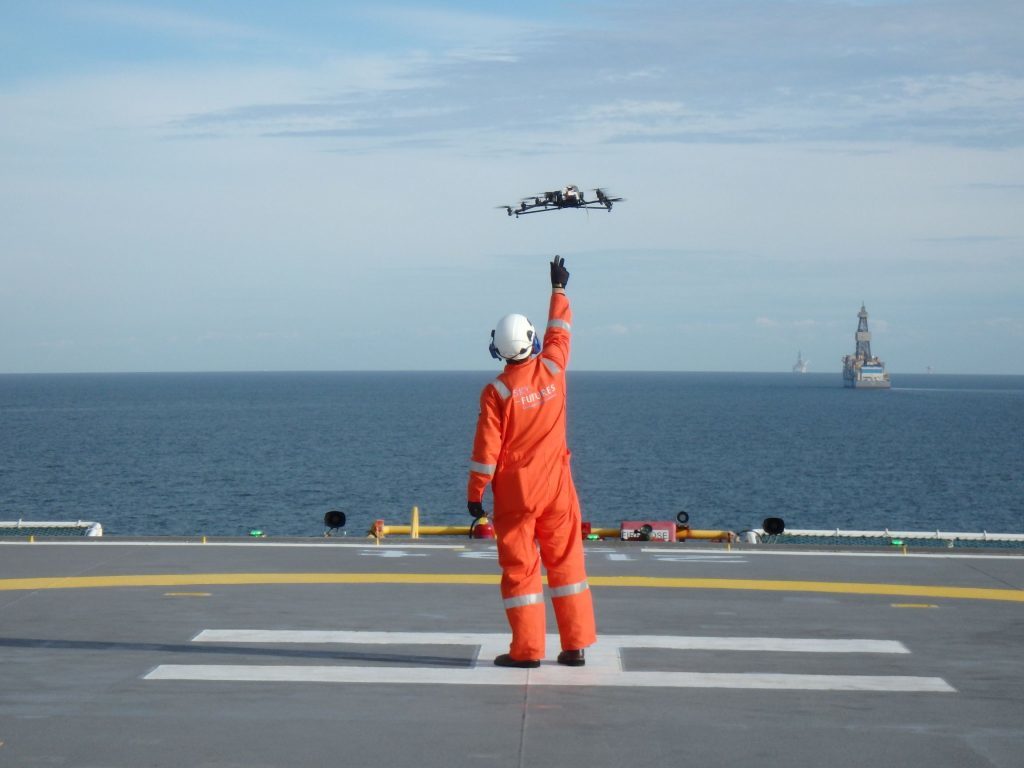 Inverness-based Global Energy Group (GEG) said yesterday it had formed a strategic partnership with drone-based inspection company Sky-Futures.
Their plan is to provide aerial inspection services to the oil and gas, renewables, utilities and civil engineering sectors.
The partnership has already seen three GEG inspectors trained by Sky-Futures instructors as drone camera operators.
The companies have also worked together on projects in Singapore and Italy.
James Harrison, co-founder and chief executive of Sky-Futures, said: "This partnership provides Sky-Futures and Global Energy Group's client base unrivalled flexibility and depth of service in the marketplace.
"We are successfully delivering client projects internationally, leveraging the strength of both companies and maximising the benefits to our clients."
Sky-Futures, based in London, was founded by Mr Harrison, Chris Blackford and Nick Rogers in 2009.
The group operates in 27 countries, with customers in the UK, Europe, south-east Asia, the Middle East, North America and Africa.
It has offices in Aberdeen, Houston, Kuala Lumpur in Malaysia and Abu Dhabi in the UAE.
GEG access and coatings managing director Stuart Paterson said: "Through this collaboration, we have a unique product that will bring true efficiencies to our clients in the delivery of UAV (unmanned aerial vehicle) inspection services to a wide range of industries."
Recommended for you

'Milestone' moment for Moray West wind farm