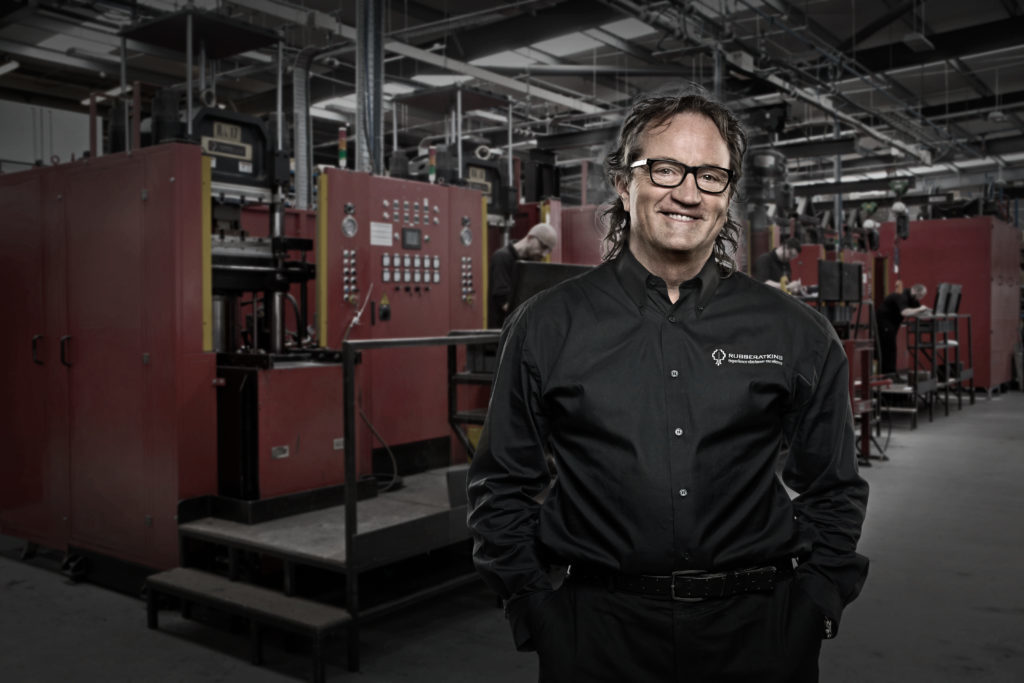 Expansion is on the cards for an Aberdeen rubber maker as the oil industry shows signs of emerging from several "awful" years.
Rubberatkins, which has been providing oil and gas clients with rubber products since 1988, is looking to recruit 12 people in Aberdeen and is targeting 40% growth in turnover.
The company achieved similar growth last year. It turned over £8.6 million in the year to September 30, 2017, up from £6.2m the previous 12 months.
Pre-tax profits jumped to £922,093 from £40,693 thanks to an increase in demand for products made by Rubberatkins, which has about 115 employees in Aberdeen.
Despite the improvement, Rubberatkins managing director Nick Atkins said the company's performance was, "not fantastic, but better than making a loss".
Mr Atkins said: "The accounts are not particularly good, because we're coming out of a few bad years."
He said Rubberatkins had spent the "bad years" doing a lot of research and development, as well as "travelling the world and finding new customers".
Eighty percent of what Rubberatkins produces goes directly overseas. The company currently exports to 57 countries.
North America is the largest market, though China is "coming up quite strongly".
Mr Atkins said most of the products it supplies to UK companies probably go abroad as well, because the amount of work-over activity in the North Sea has been subdued.
He said the firm spent about £700,000 on R&D in recent times to improve materials, developing better elastomers for higher temperatures and more aggressive chemicals.
The business also invested in a new mixing test laboratory so that it can develop its own compounds in house.
"We like to take things in house because we can respond a lot quicker," Mr Atkins said.
Rubberatkins' bread and butter business is making sealing products for downhole applications, and its main clients are large service companies.
It has also started supplying plastic parts, and expects that market to "take off" in the next few years.
Mr Atkins said: "Rubber is one of most underestimated materials in the world. Until you work with rubber you don't realise how important it is.
"Usually when something fails it is because of a rubber component. It really is so important. Use the wrong material and the longevity of your tool is compromised."
Recommended for you

Former Aberdeen oil and gas worker 'crushed' by cost-of-living crisis