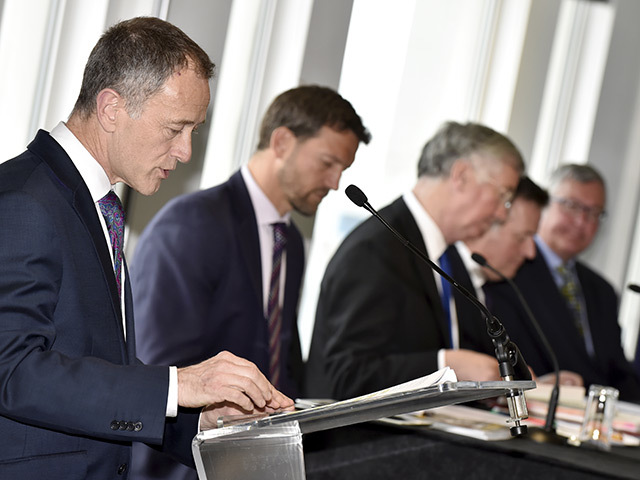 The latest safety report from the International Association of Oil and Gas Producers (IOGP) has announced a 36% drop in fatal accidents offshore, yet also found a slight increase in incidents resulting in fatalities for 2017.
Deaths from offshore oil and gas operations fell from 50 to 33 from 2016 to 2017 making it the best safety performance since the IOGP began keeping data records in 1985.
However, the number of fatal incidents occurring in offshore oil and gas work increased from 29 in 2016 to 30 in 2017.
Gordon Ballard, IOGP executive director, today expressed mixed feelings on the Safety Performance Indicators data.
He said: "It's encouraging to learn that we have had fewer fatalities than ever in global upstream operations, but even a single death is one too many. It's also worth emphasising that there was no real reduction in the number of fatal incidents."
The IOGP said the fall in fatalities occurred while the industry has experienced a 4% increase in working hours.
Of the 33 fatalities reported, seven were related to company personnel; 26 were contractor-related.
The top three causes have remained the same ever since IOGP began collecting data in 2010:
• Organizational inadequacy in identifying hazards or assessing risk
• Personal inattention, lack of awareness, improper decision-making or lack of judgment
• Inadequate work standards and/or procedures
The IOGP said that the majority of incidents relate to the firm's Life Saving Rules identified by the organisation this year.
Mr Ballard added: "For me, the haunting statistic is that 87% of fatal incidents related to IOGP's Life-Saving Rules – which means that there is a good chance that many of those people might still be alive if the rules had been followed.
"That's why we're encouraging all of our members – and the wider industry – to adopt the Life-Saving Rules and ensure that controls are in place to enable every worker to do a job in a way that complies with the Life-Saving Rules."
Recommended for you

Hill leaves IOGP, signs up with Namibian junior