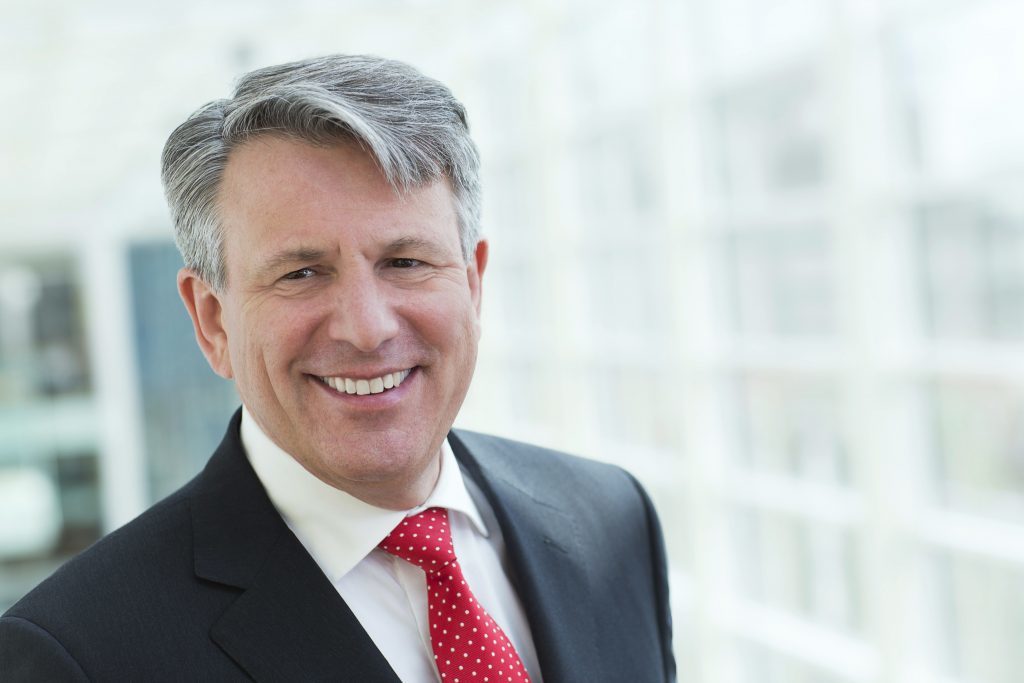 Leaders of the world's largest oil companies want everyone to know it won't do anyone any good to make them pay for the damages of climate change.
Executives have been making the argument after a series of U.S. states and municipalities filed class action lawsuits against Royal Dutch Shell, Exxon Mobil and others in recent months, arguing it should be them that pays for the sea walls, levees and other infrastructure climate change is sure to require.
"It's sort of bizarre that the users of our products say: 'Well, actually, we didn't want your product. So why did you force it on us?"' Shell CEO Ben van Beurden told reporters in London. "I don't think also that in the end it will solve anything other than maybe redistributing wealth to a certain class of the economy."
The quickening pace of climate change — and the potential environmental catastrophes that could follow — are blamed on fossil fuels, such as oil, gas and coal, that release carbon dioxide when burned. Carbon dioxide is a leading greenhouse gas that traps heat in the atmosphere and raises global temperatures.
The lawsuits brought against oil companies aim to recast the debate around climate change. Many of the world's governments have accepted responsibility for cutting carbon dioxide emissions from the energy system by dedicating money to public funds to infrastructure works and increasing regulation. The class actions argue it was oil companies that forced society to damage the environment, so they solely carry the financial burden of fixing it.
"Like the tobacco companies that were successfully sued decades ago, we're also suing five of the biggest including Exxon Mobil, for example, who systematically poisoned the Earth, knew about it, covered it up, explained it away, tried to hook people more and more on their product," said Bill de Blasio, mayor of New York City, about the suits when they were filed. "Let's help bring the death knell to this industry that's done so much harm."
Big oil fights back
The position has incurred a strong response from the companies facing the complaint, including calling into question whether it's just a money grab from lawyers.
Bob Dudley, chief executive of the British oil major BP, said class actions are "a business model in the United States" at the company's annual general meeting this year, and said they're no help. In a statement last month, Chevron Corp. said the same attorneys have been filing suits across the country.
A judge in California dismissed suits from Oakland and San Francisco arguing climate change was too broad a topic for a single court to decide, and that it should be left to legislators. He also argued the world has prospered because of fossil fuels and it didn't make sense to now turn against the companies that provide products in high demand.
The companies named in the suit said they welcomed the dismissal and expressed hope the logic would prevail across other areas of the country. But days later, the attorney general in Rhode Island filed another suit with the same set of allegations, saying it was part of his fiduciary responsibility to the state.
Shell's Van Beurden said the threat of additional legal action has also put the company off the idea of setting specific climate targets, and instead caused it to stick to broader "ambitions."
"The moment we adopt a target and you cannot quite deliver on elements of it, you immediately have a class action suit from shareholders or you get the SEC investigating you," he said. Targets that are "legally binding; we don't think it's going to help us."
This article first appeared on the Houston Chronicle – an Energy Voice content partner. For more from the Houston Chronicle click here.