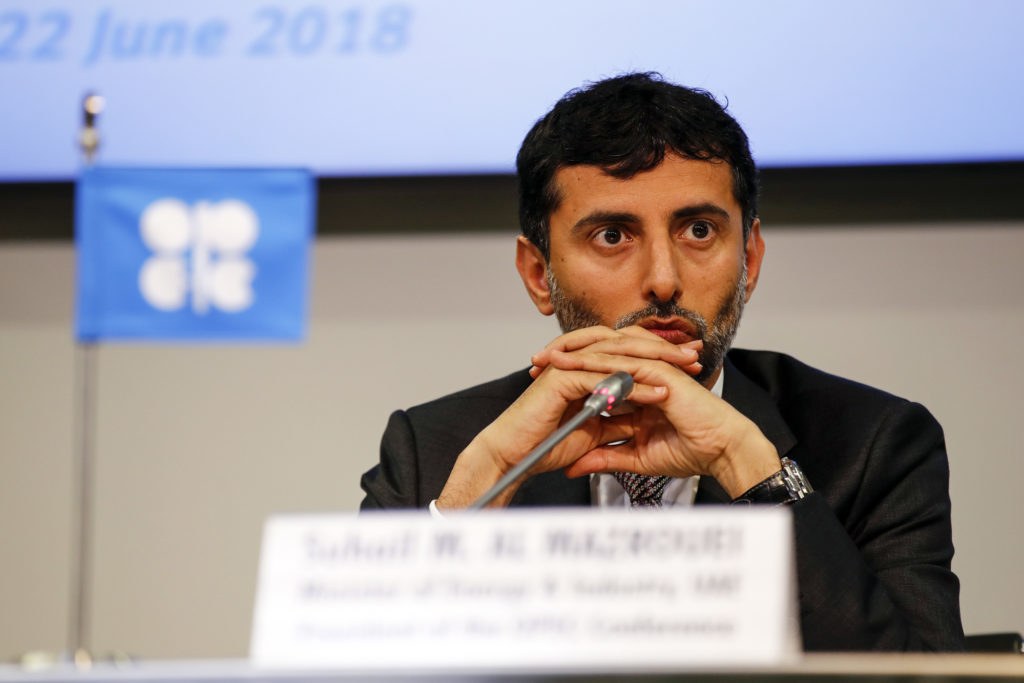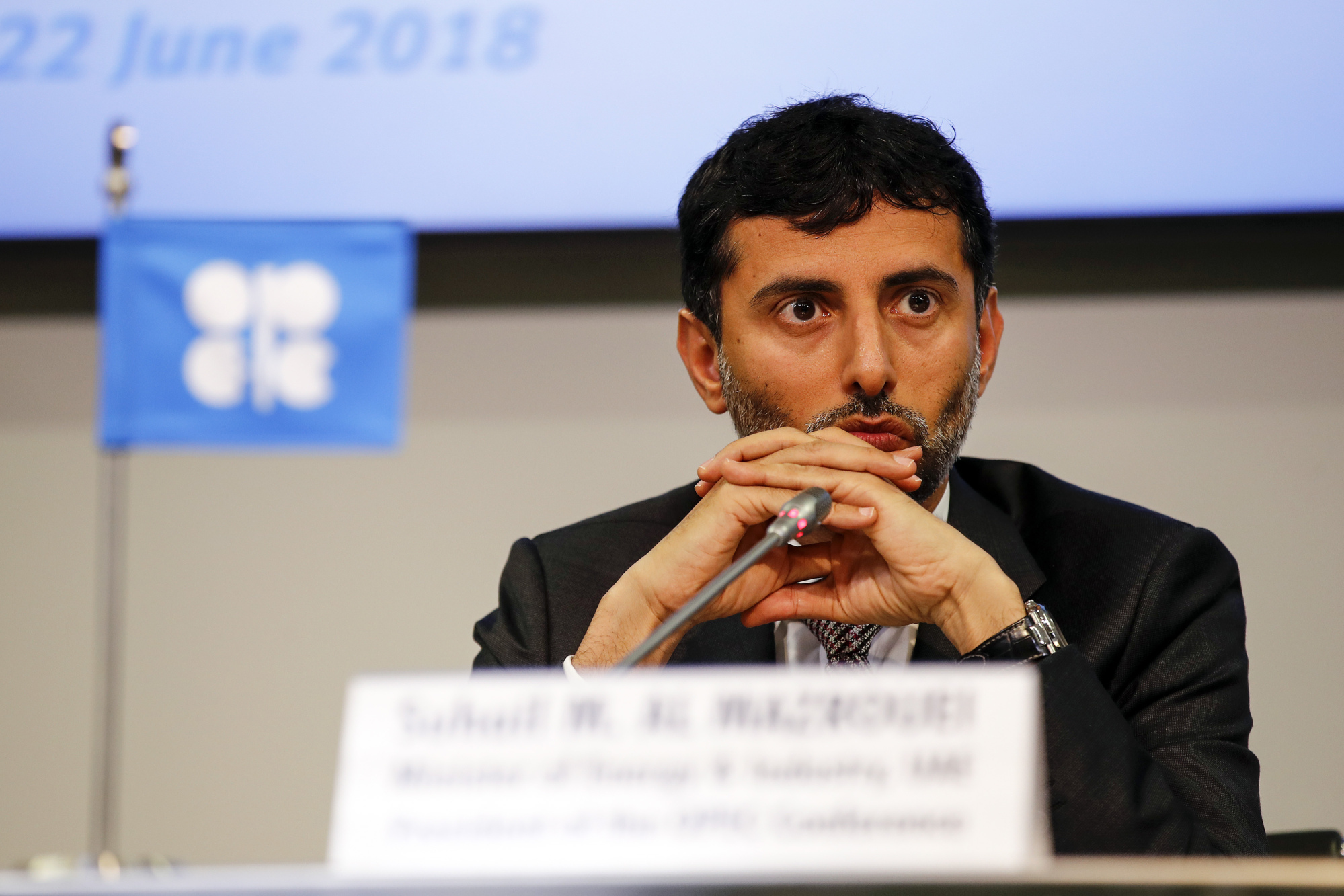 OPEC and its allies are doing what they can to offset crude output shortfalls that have kept global supplies tight and prices high, but they don't want to overdo it.
That was the message from United Arab Emirates Energy Minister Suhail Al Mazrouei after being asked about U.S. President Donald Trump's call for the group to do more. He said it's important to avoid bringing the market back to the kind of excessive supply that triggered the recent downturn.
"It's unfair to say that OPEC is not doing its part," Al Mazrouei, who's also serving as president of OPEC, said in a TV interview with Bloomberg BNN in Calgary. "There are things outside of our hand, the geopolitics as well as how much production is coming from the shale oil and Canadian sands."
Oil futures are trading near three-year highs as disruptions in Canada and Libya, along with slumping production in Venezuela and a U.S. call for allies to stop buying from Iran, have overshadowed a pledge by OPEC and allies to add 1 million barrels a day. Surging prices led Trump to take to Twitter on July 4, accusing OPEC of "doing little to help" and urging the group to "REDUCE PRICING NOW!"
A day later, Saudi Arabia's state producer lowered August pricing for most crude grades in Asia and Europe and cut them for all grades headed to the U.S. The kingdom was also said to have increased daily output by about half a million barrels in June.
"We need to just give it time to enter the market," Al Mazrouei said of the extra supply. "When a major consuming country speaks, we listen — we listen to the United States, we listen to China, we listen to India."
Recommended for you

Oil set for worst week this year as traders watch for OPEC+ move