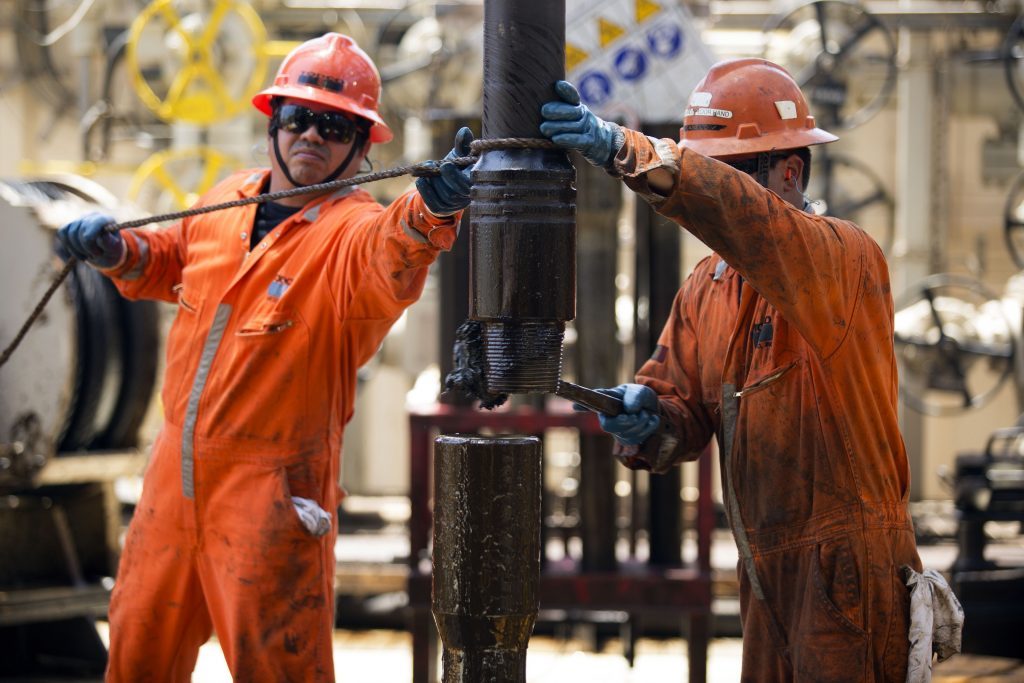 Oil and gas mergers and acquisitions are expected to surge with upwards of $50 billion in new U.S. deals for the rest of the year following a spring lull, according to a new report.
The land rush in West Texas' booming Permian Basin largely ended last year, and now it's time for the dealmaking and consolidation to take hold with U.S. oil prices hovering below $75 a barrel – near their highest levels since late 2014.
The spike in M&A activity is expected to be led by Australia's BHP Billiton selling its roughly $10 billion portfolio in shale oil and gas assets in Texas, Arkansas and Louisiana, according to the report from Austin-based Drillinginfo, a leading oil and gas research and analytics firm. BHP holds major acreage in both the Permian and South Texas' Eagle Ford shale.
Potential buyers including leading oil majors like BP, Chevron and Royal Dutch Shell, as well as private equity players. But BP is the rumored frontrunner, Drillinginfo noted, as the British energy giant seeks a major foothold in Texas shale opportunities akin to U.S. rivals Exxon Mobil and Chevron.
U.S. oil and gas M&A only hit $8.7 billion in the second quarter of this year, versus about $45 billion in the first six months of 2017. The $50 billion projected for the back half of 2018 would exceed that busy period in early 2017. In addition to so-called Big Oil majors, private equity players and international companies in Asia, Europe and the Middle East also are expected to become more active in the U.S., especially in onshore shale.
"We expect the logjam in quality asset packages to begin to move quickly in the second half of 2018 as the sub-$50 oil price risk is largely over," said Drillinginfo senior director Brian Lidsky. "These are exciting times and buyers have plenty of choices to rapidly deploy capital."
Apart from Midland-based Concho Resources buying rival RSP Permian for about $8 billion, the first six months of 2018 have been relatively quiet in dealmaking. But Drillinginfo considers that the calm before the storm with companies now poised to strike.
As for BHP, the Australian mining giant bought big into U.S. shale in 2011, purchasing Houston-based Petrohawk Energy for about $15 billion, including debt, and Fayetteville shale acreage from Oklahoma City's Chesapeake Energy for $5 billion.
But BHP took a big hit during the recent oil bust, writing down the value of its shale assets by $7 billion two years ago. The company is planning to get out of shale, considering the business too risky.
This article first appeared on the Houston Chronicle – an Energy Voice content partner. For more from the Houston Chronicle click here.
Recommended for you

Shell strikes deal to sell Permian unit for $9.5bn