Steve Fogg is quietly spoken and has been part of the Aberdeen oil&gas scene for quite some years, a fair chunk beavering away at IGL Oil & Gas Consultants, which was acquired by Finnish group Poyry in 2006.
At that point, he was appointed managing director and charged with integrating this process engineering consultancy of about 120 people in the UK and elsewhere into Poyry.
Most recently, he was elevated to Poyry's president for oil&gas in Europe while still remaining in charge of the former IGL business, and so has an even larger brief to cope with.
Fogg has seen a lot of change over the past several years, not least the decision to change the perception of IGL by flitting from its granite townhouse location on Aberdeen's Golden Square to smart Market Street offices, with everyone located on the same floor to help with interpersonal communications.
"We're a people-based organisation, so it's very important that everybody feels involved and can communicate easily. Market Street offers a much more creative environment, too," he told Energy.
"It wasn't long after moving IGL that we started to look for a buyer for the company. Owners Steve Gough and Grant Innes were given the mandate by the other directors to go find a buyer for the business. This they did, and we were acquired by Poyry.
"At that time, Poyry was looking for an organisation that geographically fitted the oil&gas part of the organisation. They already had an oil&gas presence in the Emirates and what they wanted was to buy in further expertise, especially in the Western Hemisphere and Far East.
"As IGL, we had offices in Aberdeen and Stavanger, Pereth and Kuala Lumpur, so it was a good geographic fit. We were about 120 people worldwide, since when we have become part of a much larger organisation."
Fogg's task is simple – grow the business organically and through acquisition; also to broaden its footprint in terms of complementary business streams. And that is being achieved, including expanding in Norway and opening a satellite in Calgary in order to capture Canadian opportunities. In a nutshell, tiny, exposed IGL has joined a global company employing 8,000 experts of one form or another, including today's rough head count of about 500 engaged in oil&gas.
One issue, however, is that IGL was set up by strong-minded people who had mostly escaped larger organisations, so hasn't joining Poyry posed a variety of personal challenges to Fogg and his team? Apparently not.
So what about the fact that, fundamentally, IGL was engaged in a day-rate game, dependent on human capital in the form of skilled engineers? How could exposure to that sort of activity be reduced given that it hinges on first-class people, hopefully working in a first-class environment towards a first-class end?
"Yes, it's a hard act, but we're succeeding. I think that, as a small firm, the transition from being local to being part of a much larger company has taken time.
"However, Poyry didn't send a load of suits in here to inform us how to run our business. We were essentially left to get on with business as usual for 12 months and to discover the Poyry culture."
Fogg argues that people don't like change, even though the very essence of business means embracing change wholeheartedly as necessary in order to succeed.
"Embracing change is hugely liberating because your eyes are opened to possibilities that you maybe never dreamed of, or you dreamed but it was too hard or you weren't prepared to take risks," he said.
"Now, anything is possible. It really is a case of what do we want in terms of how we want to take the business forward; what we want to be doing in terms of work and what sort of clients do we want to have."
So, today, what is the medium to long-term vision?
Fogg: "I want this company to become well known and be well respected in our local market, in the UK as a whole and our other markets. I want to build it into a much larger organisation.
"We're currently 60 people in Aberdeen and plan to double this by the middle of next year on an organic basis. Ultimately, we'll be looking to acquire, too.
"In two to five years, I expect the business to be rather different to what it is now. The heart will still be oil&gas-related, but we also intend to bring expertise in from the wider Poyry Group and engage in other aspects of energy, such as renewable and carbon capture and storage."
Fogg talked of high-end, yet surely the business has always been high-end? What he really means is taking the company to a different level – into different spaces, such as thought leadership.
"We already do a significant amount of expert witness work and we feel that, in terms of mergers and acquisitions-related activities, there is a niche for a company such as ours to bring all the threads together for that type of business. In any case, this is all part of keeping people energised and making change for good … we want to introduce our people to new things. Ultimately, we want them to find their way, yet I also want them to stay with this company."
So how does a boss like Fogg create the space to allow staff to develop in that way, given the fact that the business is still so geared to day-rating?
"It's very difficult. It's tough, yet very important to sustain a very high level of activity. Higher-margin work can buy us more of a breathing space in terms of what we can do to energise our people. However, it is also very important to develop the bread-and-butter side of the business. We've got some extremely good clients; we want to build our relationships with them, and we want more clients."
Examples of current core clients for Poyry include Apache (Forties field); CNR (West Africa) and Britannia Operator Limited (BOL) in the North Sea; and the company is also active in Pakistan, Bolivia and Ireland.
Fogg admitted that current trading conditions were tough.
"Rates are under pressure. We have no expectation of being able to increase rates above 2008 levels, and in some cases, we've had to reduce them.
"However, while this heavy dependence on upstream offshore is one reason why you are looking at renewable and carbon capture, Aberdeen is not about to make a wholesale switch. That will take years.
"As far as our business unit in Aberdeen is concerned, we're still oil&gas-focused. Most people in this organisation will therefore be engaged in this.
"Ultimately, politically, oil&gas will be the central focus of energy extraction and useage over the next perhaps 20 years.
"That gives Poyry space to go build its renewables and carbon-capture businesses ready for when the time really comes.
"Some people think it can be done overnight. That's not possible. Even coal is making a comeback at the moment and targets are slipping, not least because of the recession hitting investment in wind projects.
"The oil&gas business is the same. If some of the commentators are right, then there's going to be a hiatus in terms of oil&gas supply.
"The industry should not be dragging its heels at this time. Oil companies should be moving forward right now if they're serious about replacing depleting stocks.
"Only 12 months ago, some were predicting that there wasn't enough supply-chain capacity to instal the number of wells required worldwide to meet anticipated demand. Nothing has changed in that regard … at least in the longer term."
Recommended for you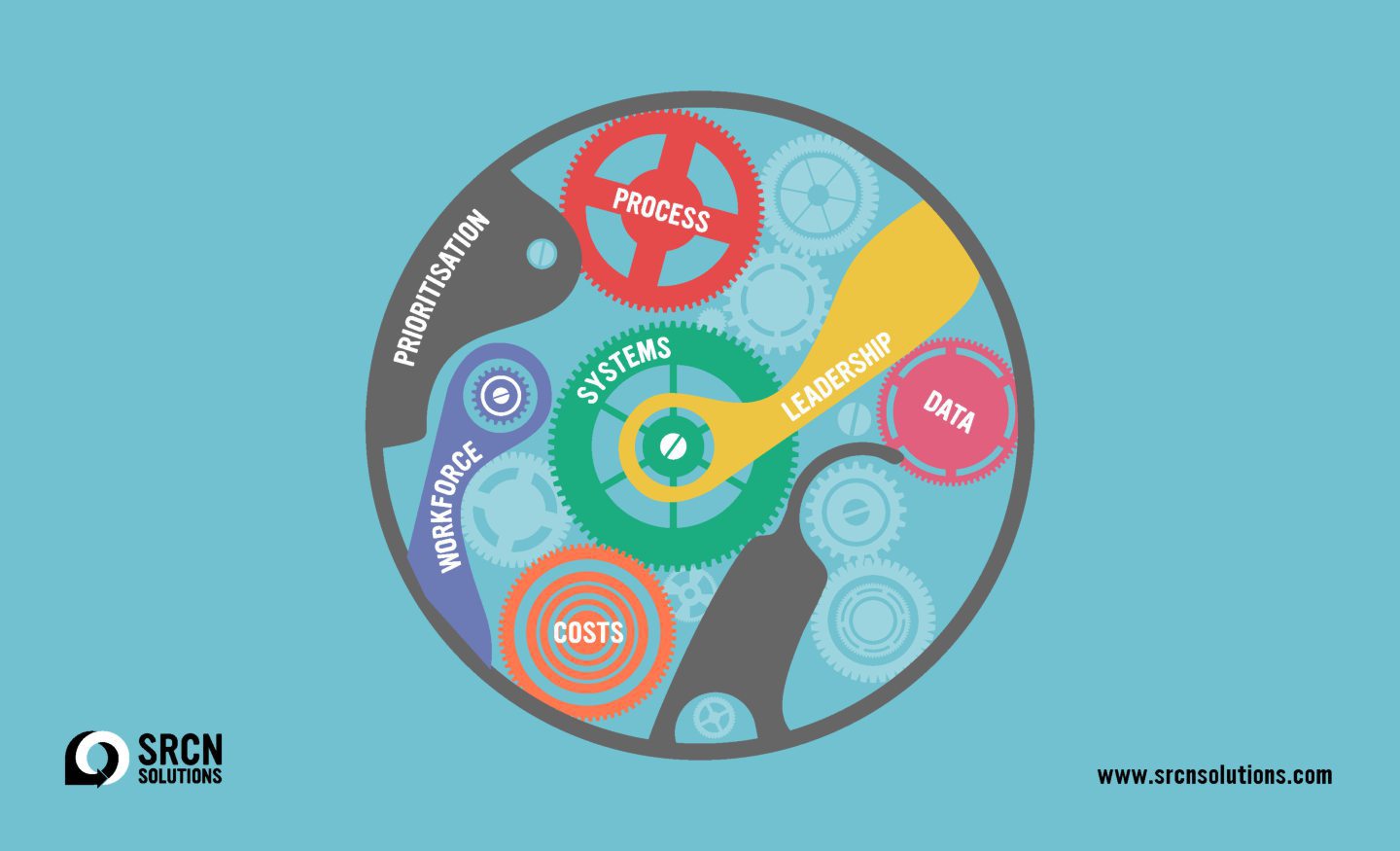 Why almost every company is a maintenance company…