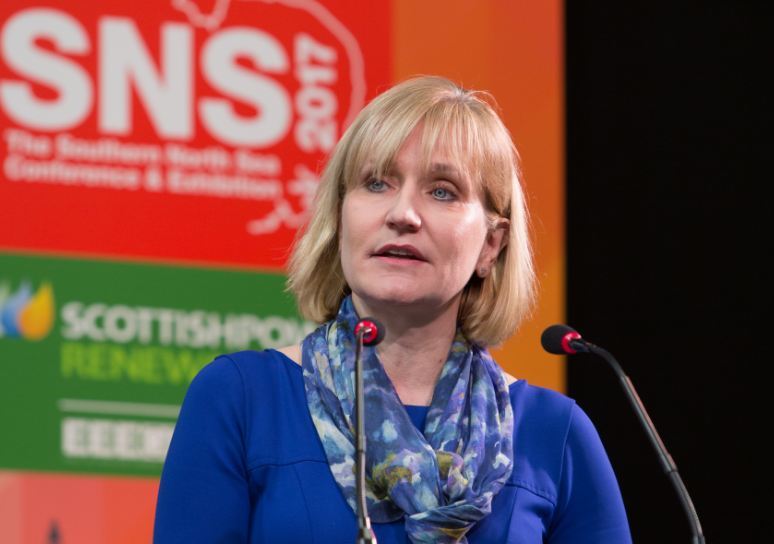 The chief executive of Oil and Gas UK has said there is still a "mountain to climb" to bring more women into engineering.
Deidre Michie's comments come following a new report showing Scotland is the worst-performing home nation for women starting engineering apprenticeships.
The Engineering UK document shows just 12% of those in the field in Britain are female, and that there is "compelling evidence" that many young girls feel they cannot enter the profession or find it unattractive.
This is despite many girls outperforming boys in science, technology, engineering and maths (STEM).
Ms Michie argues more can and must be done.
She said: "The disappointing, and sadly not surprising, findings in this report confirm the mountain we still have to climb to encourage more girls to pursue a career in STEM fields.
"This includes addressing the barriers and misconceptions which follow a girl from school to adulthood, highlighted in the report.
"The biggest problems of our time – food scarcity, water cleanliness and energy security – will be solved by our engineers. We need a diversity of opinion and of backgrounds to ensure the best
chance of finding solutions and ensuring more women are attracted to engineering roles will be key to this.
"This is a challenge which the oil and gas industry is tackling head on with a number of company and industry-wide initiatives in place including the AXIS network, the Women into Science and Engineering Campaign and Shell's Girls in Energy programme.
"However, we know that we can and must do more, which is why Oil & Gas UK looks forward to playing a greater role in future in encouraging meaningful diversity in our innovative, exciting and changing industry."
Recommended for you

Scotland's lack of renewables workers? Blame baby boomers