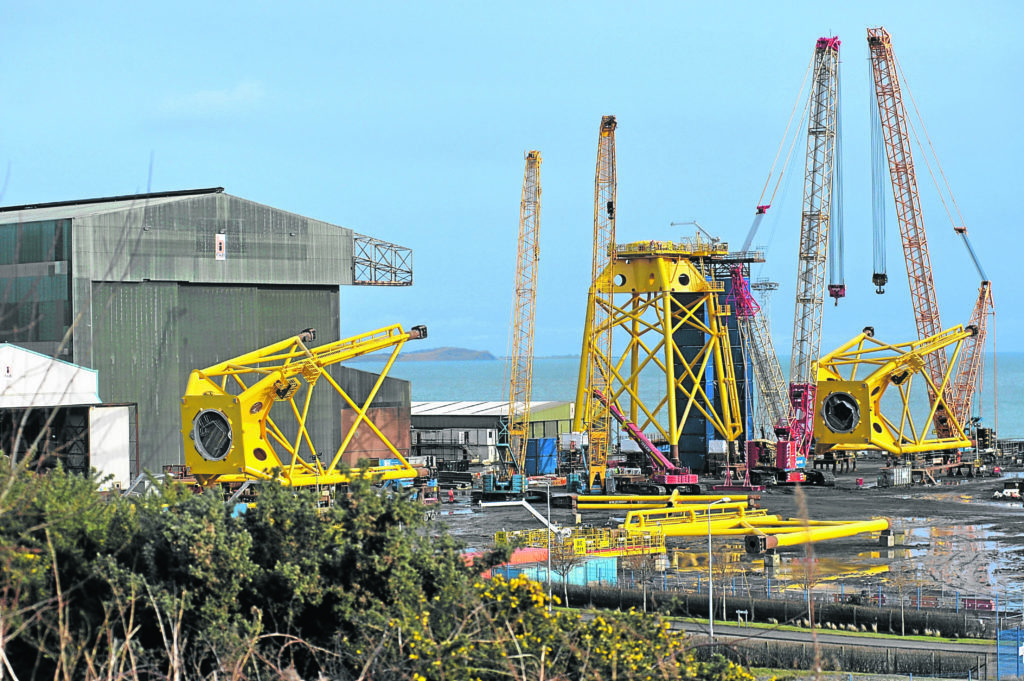 The biggest union involved in the "effective closure" of the BiFab yards in Scotland has branded the behaviour of owners "crazy" as it attempts to get clarity on jobs.
Canadian owner DF Barnes announced redundancies of nearly all staff yesterday, adding that none of the remaining jobs are "guaranteed", according to GMB Union.
GMB Scotland Organiser Alan Ritchie said: "It's unbelievable. DF Barnes said they didn't see a problem and we'd reach a solution. We met them yesterday and local management told us that everyone was getting paid off.
"We're only keeping seven people in two yards. Some are going tonight and the rest are going in the next two weeks.
"We asked if the seven that were being kept were guaranteed jobs and we were told 'no'. No one is guaranteed a job. They're being asked to go week to week. It was a really heated exchange."
Despite the recent ownership takeover, GMB announced yesterday that the core workforce of 400 and 1,000 contractors was to be cut, with only seven workers being offered part-time positions.
Yet, GMB also revealed that 12 senior managers from the original BiFab business will be fully retained by DF Barnes.
The news of almost total redundancies will surprise many, given that DF Barnes revealed last month that it was in "active discussions" with the proposed Moray (East) Offshore Wind Farm in the Moray Firth and the Neart Na Gaoithe project in the outer Firth of Forth.
Unions claim that DF Barnes is letting staff go in the hope of making savings on wages before contracts come in, only to hire back the same staff back later.
However, GMB also said today that they are getting no response from the Scottish Government after a change of minister during a recent reshuffle.
Mr Ritchie said: "There's been a change in minister and no one is speaking to us.
"When DF Barnes took over there was discussion about diversification, retraining and different things and the ironic thing is that they're keeping the managers and sacking all the workers. It's absolutely crazy."
A Scottish Government spokesperson said: "Ministers have a minority shareholding in BiFab, but do not participate in operational management decisions.
"Ministers were clear at the point new ownership was secured that conditions would remain challenging for the yards.
"Staffing levels and office arrangements are a matter for BiFab to consider, but Ministers have confidence that everything possible is being done to secure new contracts and restore employment to previous levels."