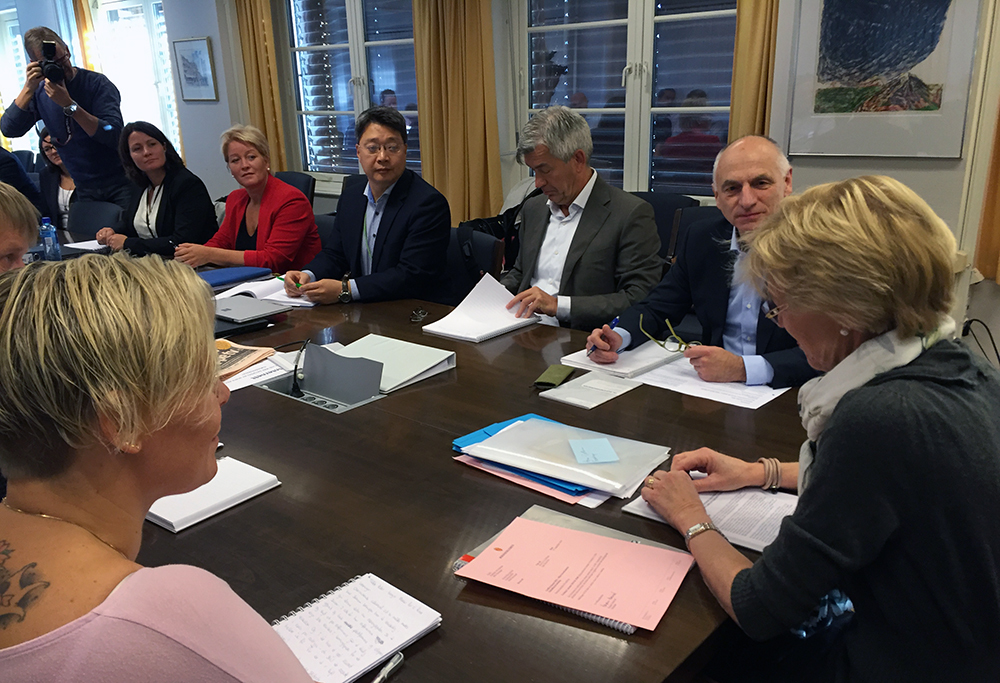 A chief negotiator told Norway's press today that he fears the workers strike "could be prolonged" as workers down tools for a second week.
The managing director of Maersk Drilling and negotiator for the Shipowners Association, Jakob Korsgaard, also revealed that a "large numbers" of workers had already been released from their positions.
Speaking to Norwegian media outlet Sysla, Mr Korsgaard said that the number of layoffs could eventually correspond to the number of strikes.
Today, a further 900 workers joined the 700 already on strike.
He said that with 1550 workers striking over 29 installations, the situation could escalate to around 1500 workers being let go.
With the cost of paying rent on the unmanned rigs escalating, Mr Korsgaard claims that workers union safe is playing a dangerous game with workers futures.
He said: "This conflict is very harmful to the industry, and for the work done to improve competitiveness and get on the right run. Safe plays a gambling game with the companies' finances."
Safe and the Norwegian Shipowners' Asssociation said they had no contacts on new offers during the weekend, with the deadline passing at midnight.
The strike, announced last week, has slightly hit oil output but is will not have any immediate extra impact beyond the closure of Shell's Knarr field.
It produced 23,900 barrels of oil equivalent per day.
Those joining the action work on rigs owned by several firms, including Saipem, Transocean, Songa Offshore, Archer and COSL.