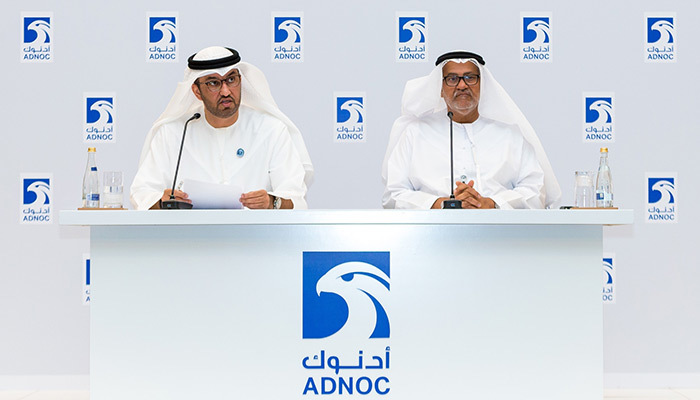 The Abu Dhabi National Oil Company (ADNOC) has announced that it has awarded contracts up to a value of £1.4 billion to undertake the "world's largest" seismic survey.
ADNOC confirmed today that it has awarded the deal to BGP, a subsidiary of China National Petroleum Company (CNPC), who are represented in the UAE by Al Masaood Oil Industry Supplies and Services Co.
The agreement was signed and agreed on the eve of a state visit to the UAE by Chinese President Xi Jinping, Abdulmunim Al Kindy, ADNOC's upstream director, and Gou Liang, president of BGP.
Also present as witnesses to the deal were Sultan Ahmed Al Jaber, UAE minister of state and ADNOC Group CEO, Wang Yilin, chairman of CNPC.
Sultan Al Jaber said: "The announcement of the world's largest continuous 3D seismic survey, and, with it, the deployment of cutting-edge exploration technologies is an important step in realizing the full potential of Abu Dhabi's conventional and unconventional oil and gas resources as we deliver on our 2030 smart growth strategy.
"The scale of the project shows ADNOC's commitment to upstream investment and to bolstering our oil and gas reserves and production for the long-term. The award, following a highly competitive bid process, also represents another key milestone in ADNOC's thriving partnership with CNPC, and the UAE's strategic energy partnership with China."
ADNOC said the survey is scheduled to be completed by 2024.
Wang Yilin said: "We are delighted to be awarded this hugely important contract to conduct the world's largest onshore and offshore seismic survey. ADNOC has embarked on an ambitious project to explore and unlock hydrocarbon reserves and BGP is best placed to bring industry leading technology to Abu Dhabi to support this program.
"This agreement also strengthens our growing and successful relationship with ADNOC, creating a platform for further energy collaboration between us."
Recommended for you

Adnoc CEO visits workers in hospital following drone strike